Defeat of fuel tax increase, business personal property tax relief highlight accomplishments for small business
The first half of the 2021-2022 session of the Wyoming Legislature ended April 21 with some small-business victories. The second half reconvenes in January 2022.
Helped Defeat Fuel Tax Increase
NFIB provided testimony against House Bill 0026, which would have increased the state's fuel tax 8¢ per gallon. The bill failed to be considered for the Committee of the Whole. Large numbers of NFIB members got involved and emailed their senators and representatives on this issue. Thanks to those efforts we were able to defeat the fuel tax.
Won Business Personal Property Tax Relief
NFIB successfully lobbied for the passage of SF 0085, which was signed into law by Gov. Mark Gordon on April 14. Now, people with less than $2,400 in business personal property are exempt from paying the 'de minimis' property tax.
Secured Quicker COVID-19 Relief Funds
NFIB supported the passage of SF 0118, which authorizes the expenditure of COVID-19 relief funds on previously approved projects, grants or procurements. Governor signed the bill into law on April 21.
Stay Involved, Get Involved
We hope you will join our efforts next session. Visit our Advocacy Center to learn how you can get involved. You can also stay informed on federal issues we need your help with, through our free NFIB Engage Mobile App or on our website.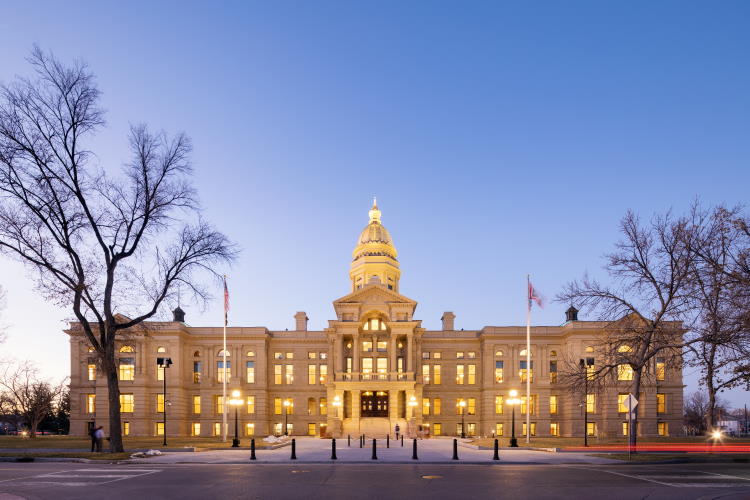 Photo courtesy of the State of Wyoming Legislature website