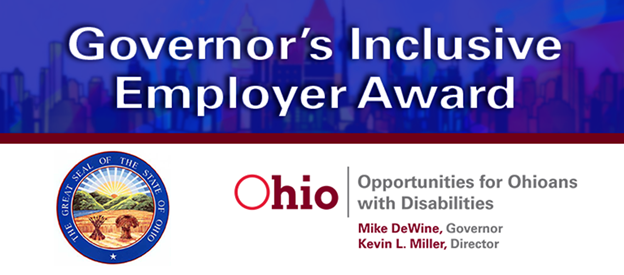 Submit an application for the Governor's Inclusive Employer Award!
Moments after taking the oath of office, Ohio Governor Mike DeWine signed Executive Order 2019-03D, which established Ohio as a Disability Inclusion State and Model Employer of Individuals with Disabilities. To reinforce his commitment to Ohioans with disabilities, his Executive Budget includes presenting an award during October's National Disability Employment Awareness Month (NDEAM) to employers who meet the criteria for having a workplace inclusive of individuals with disabilities.
Businesses of any size are encouraged to apply for this award. A special recognition will be awarded for the small business category, recognizing that these organizations may not have the same resources as larger organizations and must be creative in meeting the criteria established for the Inclusive Employer Award.
Opportunities for Ohioans with Disabilities (OOD) invites Ohio employers to complete an application to be considered for the award. Please download the application from our website and submit to [email protected] by August 13, 2021.  Winners will be announced in early October 2021.
The Inclusive Employer Toolkit provides information and resources to help employers recruit, hire and retain employees with disabilities and best practices to foster an inclusive workplace. All of OOD's employer resources can be found in one place!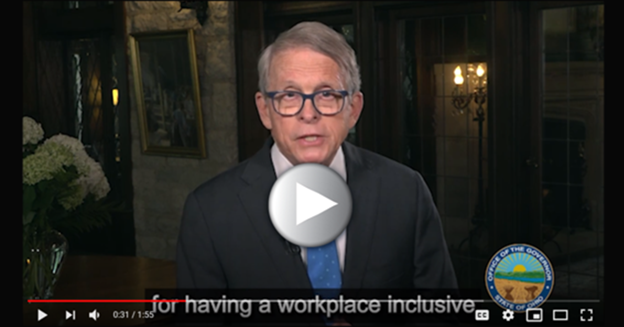 In this video, Governor DeWine, JobsOhio President Nauseef, and OOD Director Miller explain the award and encourage applications.