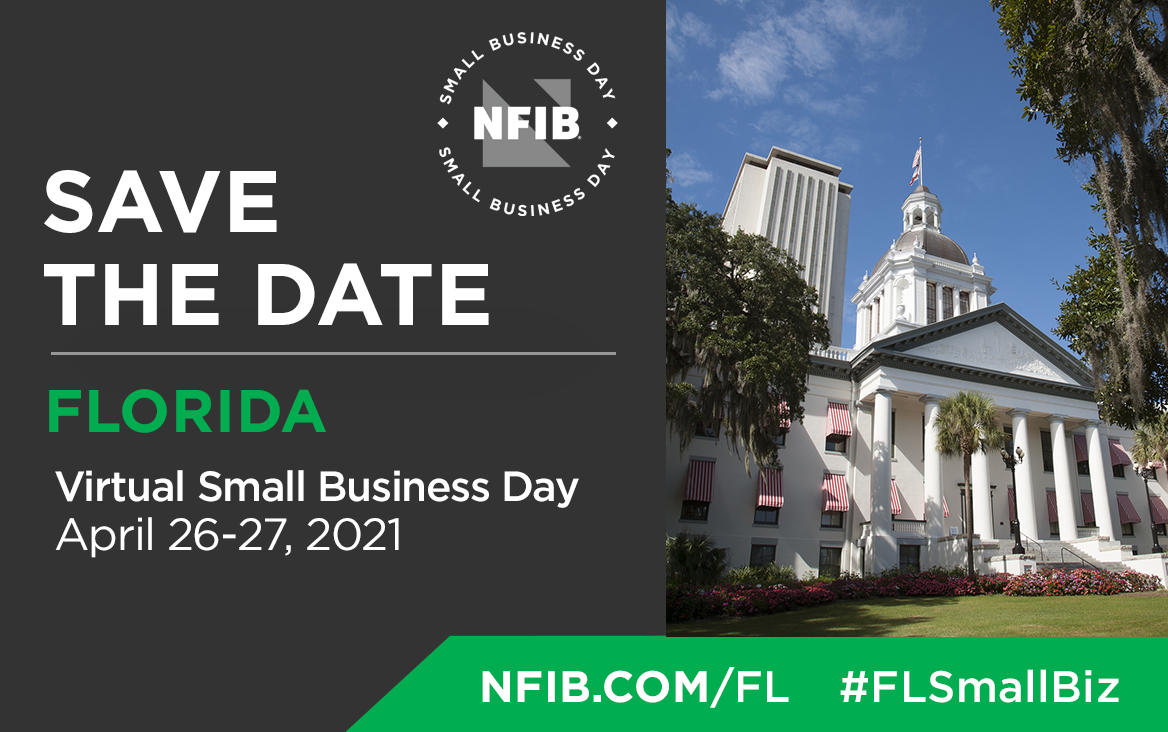 Florida Small Business Day – April 26-27, 2021
Florida Small Business Days in Tallahassee will be conducted in the closing days of the Florida 2021 Legislative Session, where the rubber meets the road!  Most legislation that passes happens in the last week and much of it will have an impact on your business!
Now is the time to tell legislators how the pandemic has impacted your business and what they should be doing to help Florida's economic recovery. Don't miss your opportunity to be part of this important conversation!
DATE:
In-Person | Monday, April 26 – Tuesday, April 27

Join on the day that works best for you! 
(Choose from 2 days; In-person registration is limited)
Virtually | Monday, April 26 – Tuesday, April 27
TIME (Each Day):
9:00am – 3:00pm ET IN-PERSON 
10:00am – 11:00am VIRTUALLY 
LOCATION:
Governor's Club | 202 S Adams St Tallahassee, FL 32301
And
Virtually
Topics to be Covered 
How will the new COVID liability protections keep you safe from COVID lawsuits?

Will your Reemployment tax rates triple this year of stay the same?

Will Florida finally collect taxes on internet sales?

Will auto insurance for your company vehicles completely change?

Will the state raise unemployment benefits or hold the line?

How is the state tackling big data companies and could you business get caught in the dragnet?

Will the state protect businesses who base any or all of their operations from their residence?
Legislator Meetings
A preview of politics in 2022 with a US Senate seat at stake and a red-hot Governor aiming for re-election or maybe more!
We hope you will join us for an exciting Florida Small Business Days in Tallahassee!