Guest column from the Ohio Dept. of Insurance Director
Nobody is immune to the mental health challenges of daily life, especially in these trying times. According to a recent survey from the U.S. Census Bureau, one-third of all Americans are experiencing mental health symptoms during the COVID-19 pandemic.
As different support mechanisms are made available to help businesses and employees manage financial and emotional hardships, mental health and substance use disorder benefits- contained in most health insurance policies – can provide access to much needed health care.  But some businesses and employees may not be aware that these benefits are available to them.
Employers looking for clarity on these benefits can contact their insurance agent or health insurance company, while employees may already have received information regarding their health insurance from their employer or health plan. Employees can also consider contacting their human resources department and/or health plan directly.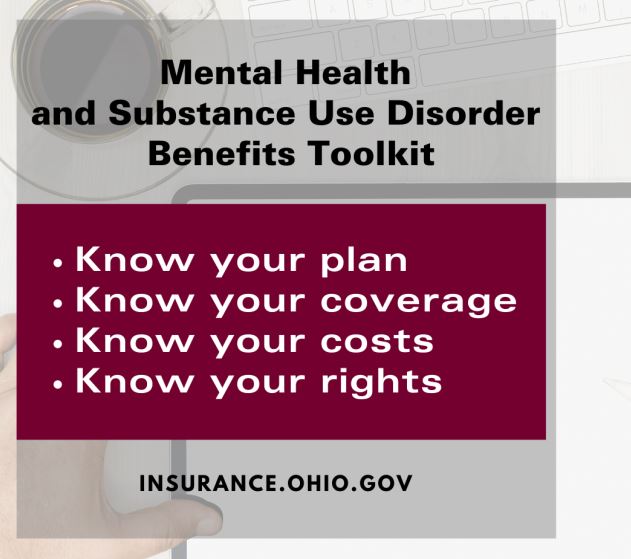 Another resource is the Ohio Department of Insurance. We are one of the largest consumer protection agencies in the state and are available to answer questions from both employers and employees. Our staff also reviews health plans for compliance with mental health and substance use state and federal laws; as well as, monitor and investigate insurance company practices for compliance with applicable laws.  
The department also provides a number of resources for mental health and substance use disorder.  These resources include an online toolkit at insurance.ohio.gov with specialized information on mental health and substance use benefits and how to access them, and experts available at [email protected] and 800-686-1526 to answer your questions. We also conduct independent external reviews in situations where a consumer believes that their health plan wrongly denied a claim or reduced payment for a benefit or service. We have information on our website to walk people through this process.
Navigating the complexities of health insurance to access mental health and substance abuse disorder benefits can be overwhelming – especially during these trying times. Please reach out to the Ohio Department of Insurance to take advantage of our services. We are here to help you.
Ohio Department of Insurance Director Jillian Froment