For the legislative and political week Nov. 28-Dec. 2.
Welcome to the November 28-December 2 edition of the NFIB California Main Street Minute from your NFIB small-business-advocacy team in Sacramento.
New Legislature Convenes Next Monday
Unlike previous opening sessions, when newly elected and reelected Assembly members and Senators would gather just for a day to check out their offices, slap some backs, and pump some mitts before taking the rest of the month off, next Monday's (December 5) kickoff will also be held concurrently with a special session called by Gov. Gavin Newsom to tax oil company profits.
Reports CalMatters, "When might Californians get more details about Gov. Gavin Newsom's proposal to enact a windfall profits tax on oil companies, which newly elected state lawmakers are set to consider in a special legislative session beginning on Dec. 5? The specifics of the proposal aren't likely to surface until the start of the special session, the same day legislators will be sworn into office … And lawmakers don't expect to take substantive action on the issue until January, when the next legislative session starts in earnest."
Fast-Food Industry Also Has Eyes on December 5
Next Monday is also an important date for the fast-food industry. That's when opponents of Assembly Bill 257, which seeks to give control of all wage and workplace decisions in the fast-food sector to a new state agency, have to come up with the required 623,000 signatures for a 2024 referendum to overturn AB 257.
As reported in last week's Main Street Minute, NFIB California was an early, persistent, and loud voice against Assembly Bill 257. NFIB supports the referendum seeking to overturn AB 257, calling it "the battleground for the future of free enterprise."
NFIB is urging its members to act in this Talking Points Memorandum. Additional information can also be found at Save Local Restaurants.com.
How Did Small Business Saturday Do?
Did this year's Small Business Saturday (November 26) beat the $23.3 billion record set last year for the amount of money spent at independent retailers and restaurants? Next week's Main Street Minute will endeavor to have the answer. In the meantime, it might appear sooner on American Express' website here.
NFIB National
Highlights from Public Affairs Content Editor Abigail Reno's report.
We have four priorities for the lame duck Congress:
o American Innovation and Choice Online Act (S.2992) NFIB members participated in a Senate briefing on antitrust legislation last week. The first was with tech executives from companies like Yelp. The second panel, which unfortunately got less media coverage, included two NFIB members from Tennessee (Mark Faulkner and Diana Seymore) who spoke about their experiences with corporations like Amazon.
o Credit Card Competition Act of 2022 (S. 4674) 
o Pushing to reverse the expansion of 1099k reporting requirements that was created in the American Rescue Plan Act of 2021
o Restoration of the fourth quarter of the Employee Retention Tax Credit for 2021 that was cut short by the bipartisan infrastructure law.
Next Main Street Minute December 5.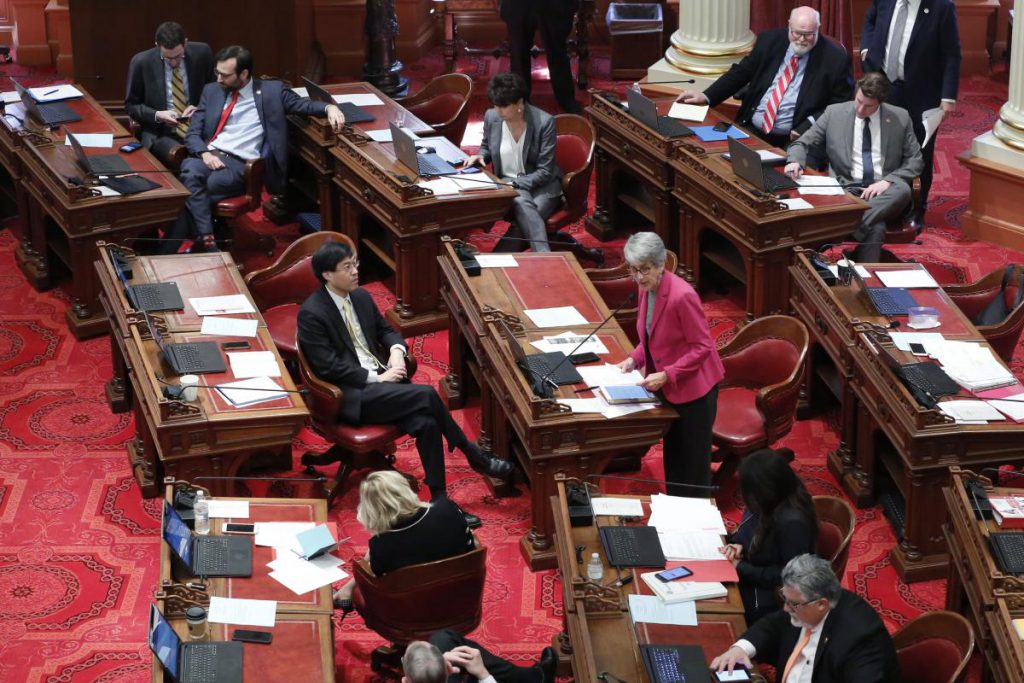 Photo courtesy of the California State Senate website