For the legislative and political week November 21-25
Happy Thanksgiving.
Welcome to the November 21-25 edition of the NFIB California Main Street Minute from your NFIB small-business-advocacy team in Sacramento.
The Campaign is Underway
Wait! We just had an election. Buckle up for another one. Just one week after the General Election of 2022, another campaign on a proposed November 2024 ballot measure began in earnest when, as reported by The Sacramento Bee, "Hundreds of fast-food workers in Sacramento and across the state walked off the job Tuesday to demand that giants like McDonald's, In-N-Out Burger and Chipotle drop their campaign to repeal a new law creating a government-run labor council for the industry."
NFIB California was an early, persistent, and loud voice against Assembly Bill 257, which, when Gov. Gavin Newsom signed it into law, removed wage and workplace decisions from fast-food franchisees and gave them to a new state agency to decide. NFIB supports the referendum seeking to overturn AB 257, calling it "the battleground for the future of free enterprise."
Much will become clearer in 15 days when, on December 5, referendum backers will have to turn in 623,000 valid signatures for the referendum to qualify. In the meantime, NFIB is urging its members to act in this Talking Points Memorandum. Additional information can also be found at Save Local Restaurants.com.
Drunken Sailor Given Sobering Budget Forecast
After two years in a row of record budget surpluses, the state's Legislative Analyst's Office is warning of $25 billion less in revenues for the 2023-2024 Fiscal Year.
Not to worry, Assembly Member Phil Ting, chairman of the Assembly Budget Committee, tells The Sacramento Bee, "We ensured that we didn't over-commit in terms of ongoing expenditure for exactly this reason. … And we are ready to ensure that we don't have to make those cuts that we had to make, unfortunately, over 12 years ago during the last Great Recession."
We should start worrying, Ting's colleague, Assemblyman Vince Fong, says, "It is time to prioritize precious tax dollars and invest in the critical issues that are impacting all Californians — needed water storage, affordable domestic energy production, a reliable supply chain and improving our business climate — to rebuild a healthy economy."
NFIB California Podcast on Affordable Health Insurance
The latest NFIB California podcast features three guests from CaliforniaChoice who discuss their company's methods for making the purchase of health insurance simple and affordable for small-business owners.
Small Business Saturday, November 26
NFIB has been busy across the nation reminding the media to remind their readers, viewers, and listeners that Small Business Saturday is this week, November 26. NFIB California sent out this news release to the Golden State media explaining more about the day, which was published almost immediately by the Lassen County Times.
NFIB National
On Friday (November 18), NFIB filed an amicus brief in a case involving the Fair Housing Act. NFIB's brief argues two main points: 1) a subjective necessity standard would flout the Fifth Amendment and other safeguards against arbitrary criminal liability and 2) imposing a subjective necessity requirement will predictably harm small businesses providing housing and hospitality services, and those in need of housing. You can read the entire news release here.
Next Main Street Minute November 28.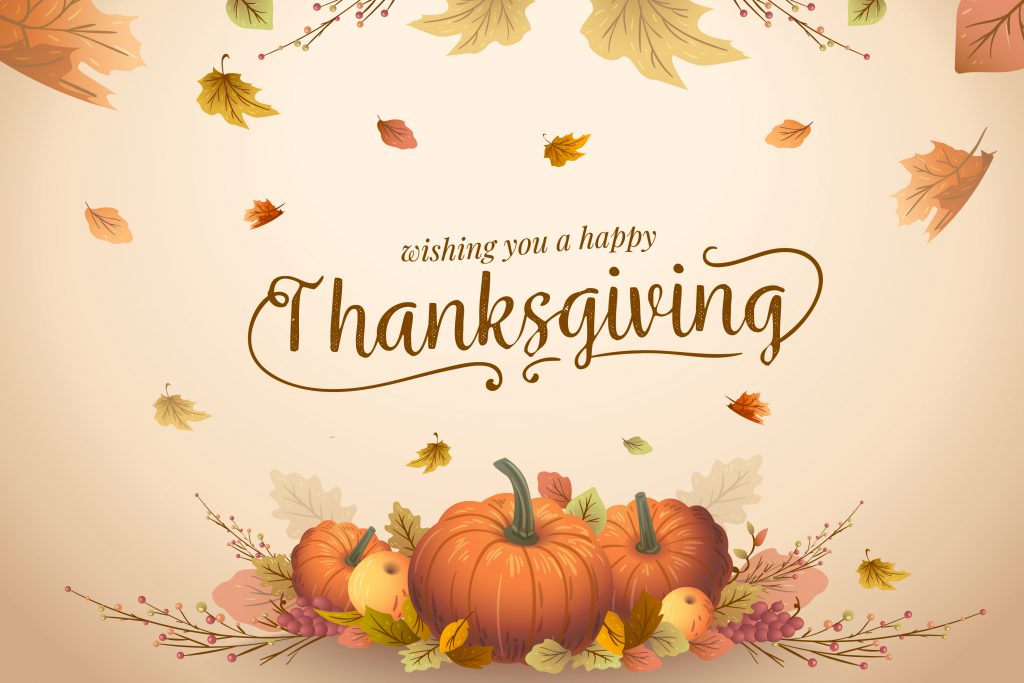 Photo courtesy of Image by pikisuperstar on Freepik