Glenn Youngkin, NFIB Endorsed Candidate for Governor, Wins Bid for Election
NFIB, the nation's leading small business organization, congratulates Governor-elect Glenn Youngkin on his victory tonight in Virginia. Our small business owners across the state look forward to working with Youngkin in his new role as Virginia Governor this upcoming session. Youngkin was endorsed by the NFIB Virginia Pac earlier this year thanks to his small business friendly record.
"I have visited hundreds of small business owners across the state in the past few months and the message I have received is clear: Glenn Youngkin is the right person to represent their concerns and values in Richmond," said Nicole Riley, NIFB State Director in Virginia. "Last week, small business owner AnnaMaria of Marchese Italian Market told me that she felt government was leaving behind small business. Her Italian market and café has survived the COVID-19 pandemic. However, without representation from people like Glenn Youngkin, AnnaMaria isn't confident that her Virginia Beach small business can continue to operate.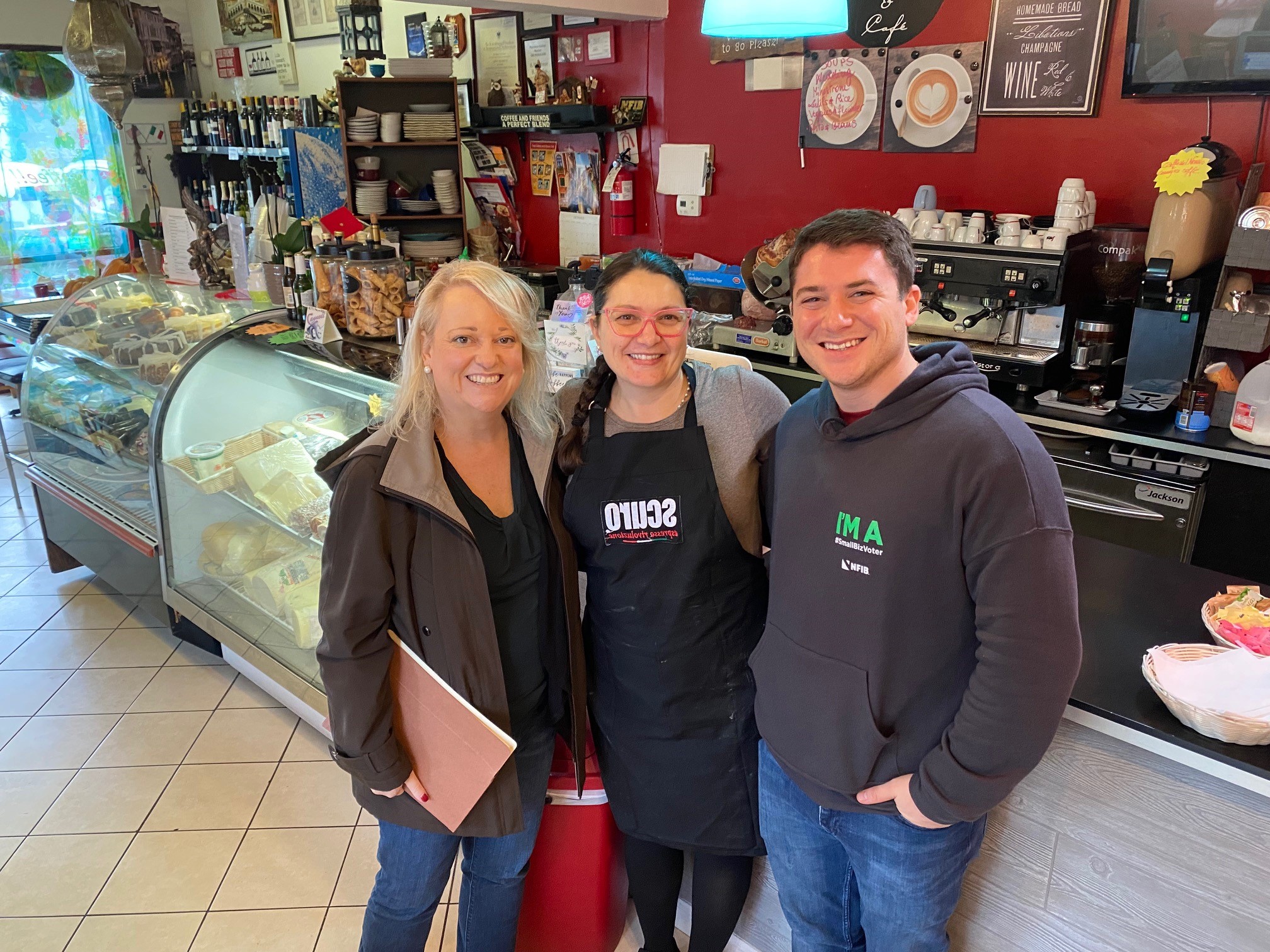 NFIB State Director in Virginia, Nicole Riley, left, and NFIB Grassroots Manager in Virginia, Louis Bertolotti, visit with AnnaMaria Marchese, small business owner of Marchese Italian Market in Virginia Beach.
"Glenn Youngkin has a long history of backing small business owners. He understands what they are going through during this turbulent time. Youngkin's commitment to enacting tax relief for small business, protected workers from forced unionization or loss of jobs and creating a reasonable regulatory environment will mean that not only small business owners like AnnaMaria can keep their doors open, but that the entire state of Virginia can look forward to a more stable economy," said Riley.