Virginia Road Team 2021 Encourages Members to Vote for Small Business Candidates
Ahead of Virginia's important election earlier this month, the NFIB team hit the road in Virginia to meet with members and encourage them to express their voices at the ballot box.
Team NFIB Virginia visited with dozens of members in Virginia Beach and Loudoun and Clark Counties to ask how they've been impacted by the COVID-19 pandemic and what concerns they have with Virginia's economy moving forward. Here are a few stories from small business owners in Virginia!
Cooper's Landscaping is owned by father and son duo Kevin and Gary Cooper. Gary started the business in the 1970s after retiring from military service. The Coopers biggest concern right now is Virginia's labor shortage. Despite offering generous compensation including pay starting at $15 an hour, health insurance, and double pay if his employees work overtime, the Cooper's say they have had a hard time finding people who will show up to an interview, but come back to work.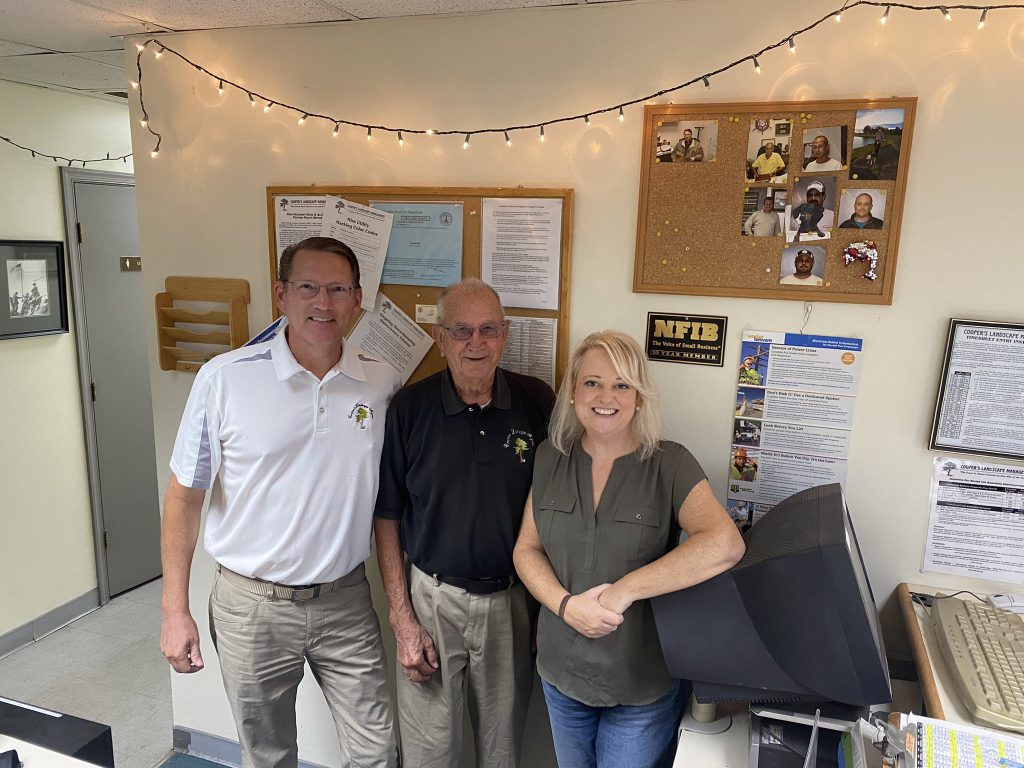 Nicole Riley, NFIB State Director in Virginia, meet with father and son Kevin and Gary Cooper of Cooper's Landscaping in Virginia Beach. 
Barry Iaconno of D.Barry Iacono and Associates has been an NFIB member for 31 years. Next year he will celebrate his 40th year in business here in Virginia Beach.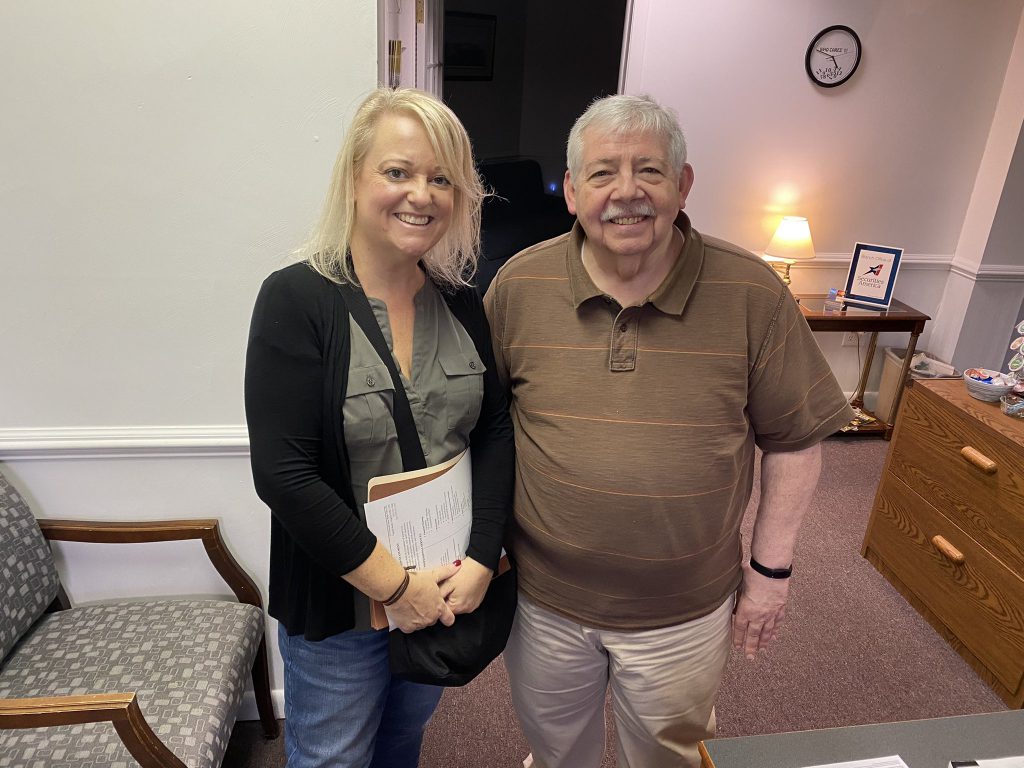 George Chrysostomides was manning the front counter of Waffletown U.S.A., his Virginia Beach restaurant, when Team NFIB stopped in. George has been a 32-year member of NFIB and said his biggest concerns are staffing shortages and supply chain disruptions. Despite raising pay for his employees, George is still having a difficult time finding people to show up to work. The other problem he has that he doesn't anticipate going away is the ability to get the products he needs to serve his customers the items on his menu that they crave. Recently, he's had the most difficulty finding mozzarella sticks, syrup and ketchup.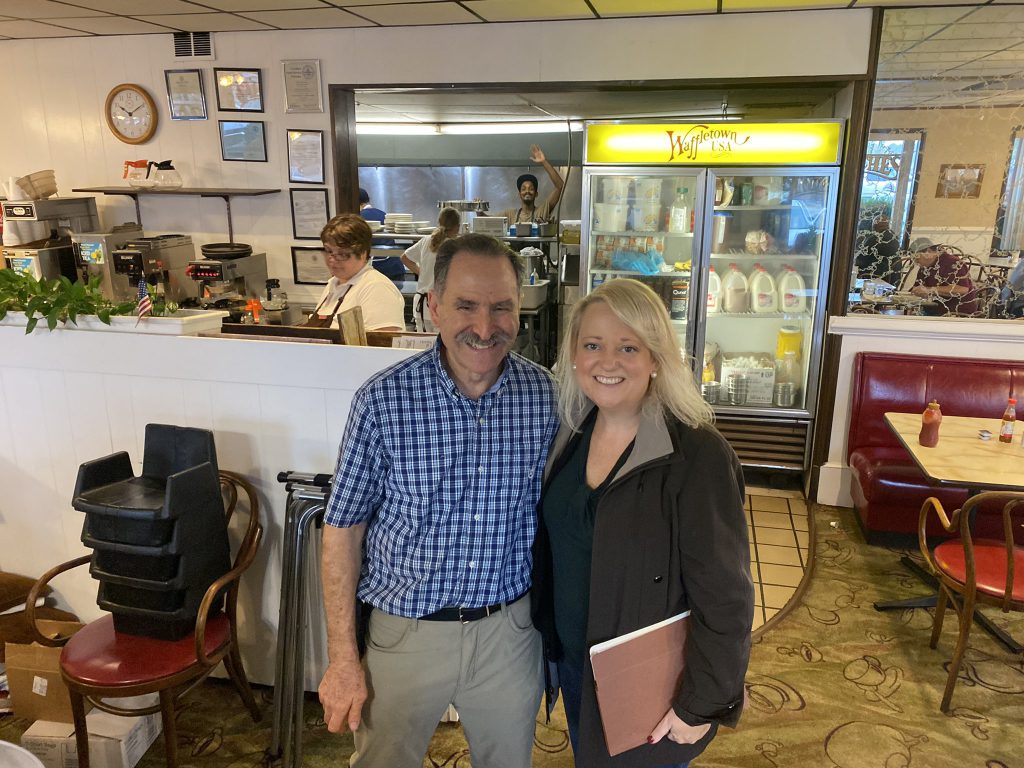 When NFIB Road Team stopped by Waffletown U.S.A. on a weekday morning, George was behind the front counter seating patrons eager to eat breakfast. 
AnnaMaria Marchese of Marchese Italian Market is a one woman shop in Virginia Beach. She told NFIB's Road Team that she feels that no one is looking out for small business. She achieved a giant feat: surviving the pandemic as a restaurant and retail wine and desert shop on her own. However, she still fears for the future, she says, if small business isn't represented in the Virginia House of Delegates.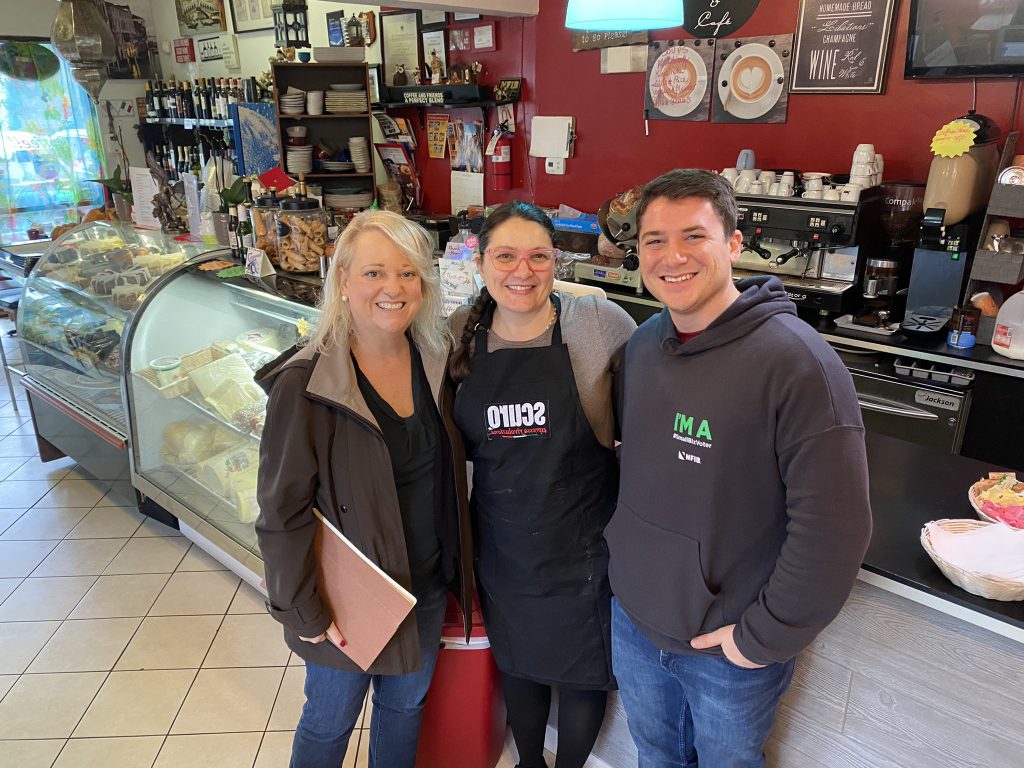 NFIB State Director Nicole Riley, left, and NFIB Senior Grassroots Manager Louis Bertolotti, right, chat with AnnaMaria about the challenges she faces as a solo business owner and operator at her Virginia Beach Italian Market. 
At I Fix Cars, in Virginia Beach, owner Mike told NFIB's Road Team that business is going well. Mike has been an NFIB member for 7 years and understands the importance of voting for small business candidates.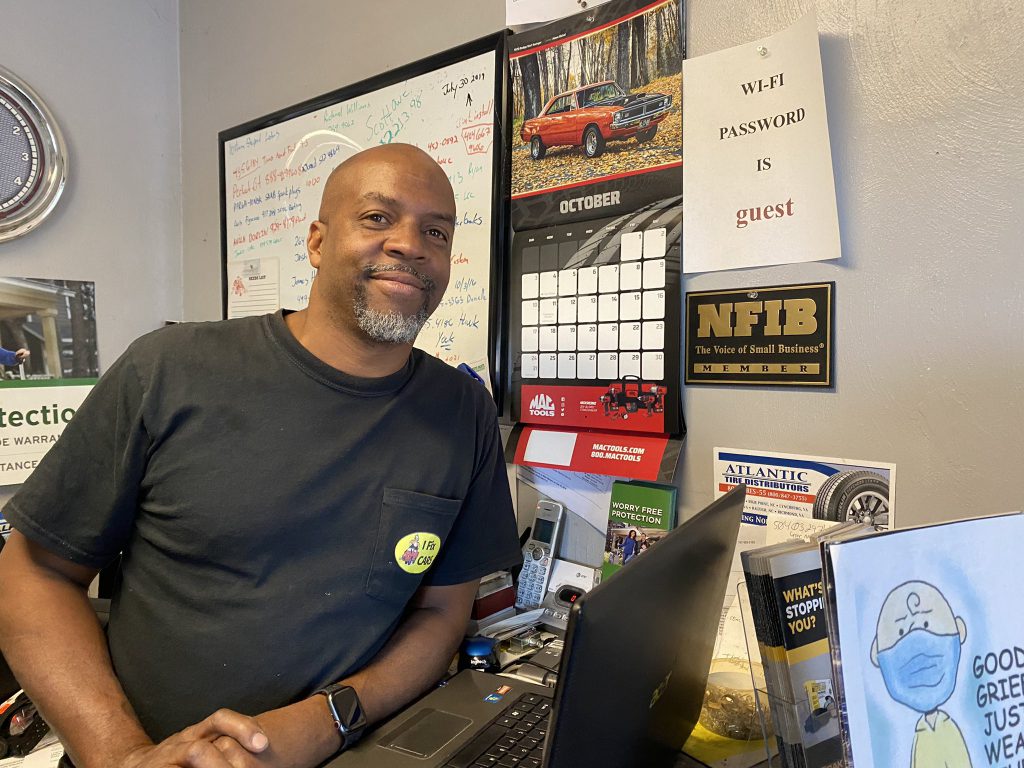 Walker Florist, owned by Jamie and Helen Walker, has been in Virginia Beach for 40 years and have been and NFIB member for 16 years. Jamie and Helen told NFIB's Road Team that they survived the pandemic because of their long-standing service to the community. Jamie and Helen have been long time small business voters, and also understand that if we don't elect small business friendly candidates to the Virginia House of Delegates, not only their small business, but the entire state's economy will suffer.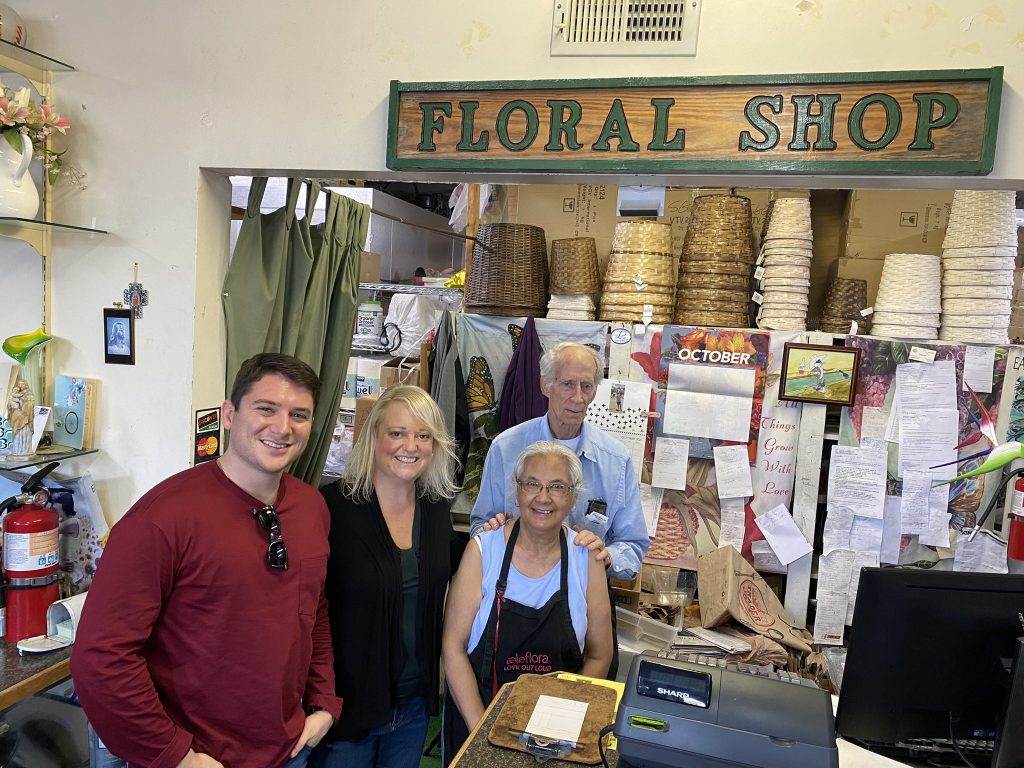 In Loudoun County, our NFIB Road Team visited member Annette Daggett and her pal TJ. Annette and TJ have been members for the past 8 years Annette owns Daggett Enterprises LLC and told our Road Team that she was excited to vote for small business candidates!