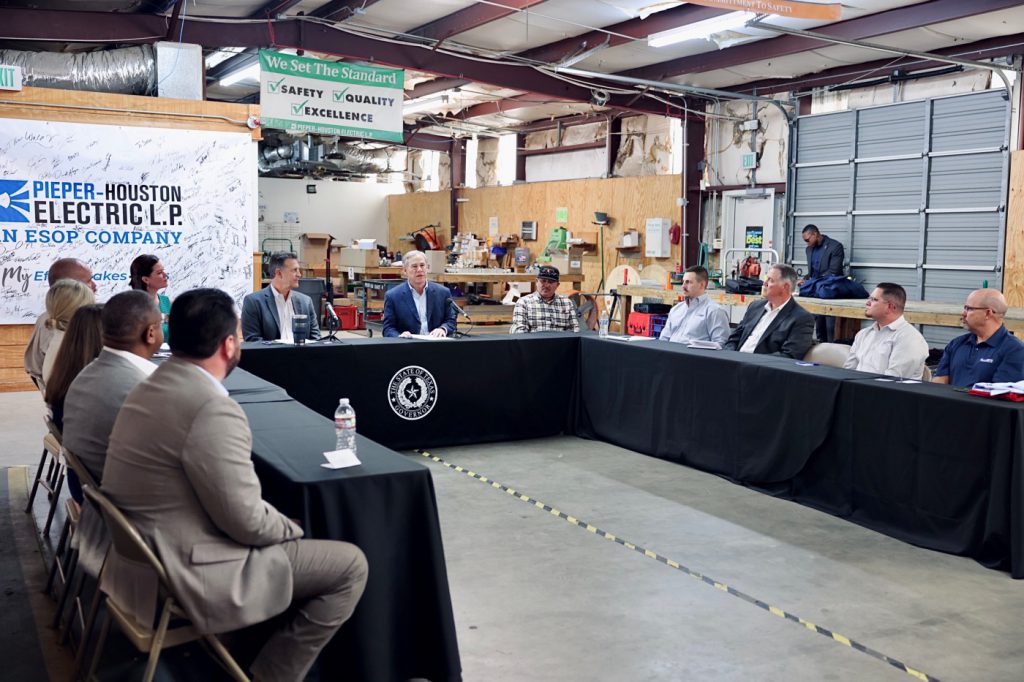 NFIB State Director Annie Spilman joined Gov. Greg Abbott recently for business roundtable in Houston.
During the event, held on March 17 at Pieper-Houston Electric, Abbott discussed the state's strong business climate and its continuing rapid growth. 
"People often ask how we get so many companies to move to Texas and how we have kept our economy growing year after year—but the answer is simple: we partner with our business community and provide them with the resources and support they need to thrive," the governor said.
Spilman said, "We do have a low regulatory state. There are issues that our members are dealing with. Prior to the pandemic, we heard things like uncertainty over economic conditions, uncertainty over government regulations. Just think, that was before the pandemic. Imagine now. Anytime a business owner is uncertain, it's hard to invest back in your employees and back in your business."
Other participants included state Rep. Lacey Hull and Pieper-Houston leadership.
KPRC-NBC 2 in Houston posted video of the event here. Spilman's segment begins at about the 8:40 mark.
On Monday, April 4, Spilman joined the governor for a roundtable at Price International, an International truck dealer in Tyler.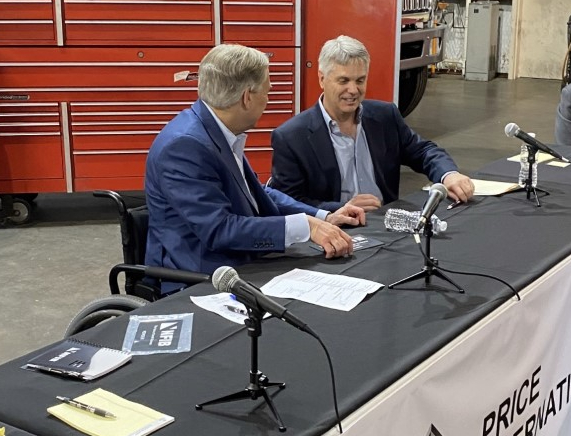 Rodney Price, president of the NFIB member business, thanked Abbott for working to ease the tax burden on small business owners. "We appreciate, it and we don't take it for granted," he said.
Spilman said, "Dealing with supply chain issues and labor shortages can be a little bit easier to swallow when you know that you don't have the government breathing down your neck, and in Texas, that's not the case and we appreciate it."
ValleyCentral.com posted a video of the roundtable here. Spilman's segment begins at the 10:30 mark.