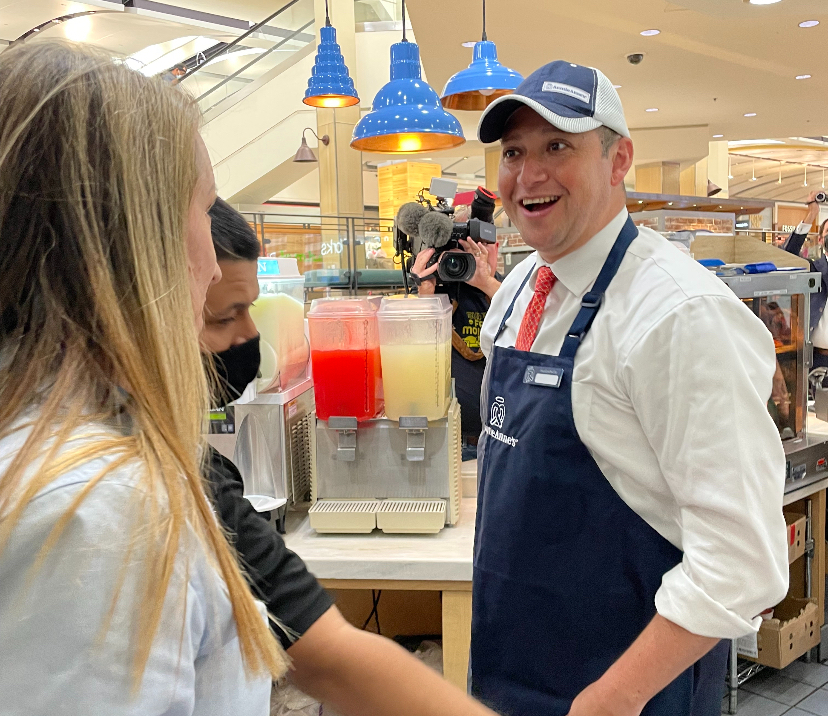 U.S. Rep. Tony Gonzales accepted the "Small Business Challenge," working behind the counter today at Auntie Anne's, an NFIB member business at North Star Mall in San Antonio.
"Small businesses are the American dream," Gonzales told WOAI News 4 in San Antonio. "Small businesses have fought tooth and nail to get through this pandemic, and they're continuing to fight. We're not out of the woods yet."
NFIB's Small Business Challenge is a national campaign to provide members of Congress with the opportunity to work side by side with a small business owner and their employees to give those lawmakers a better understanding of the difficulties small businesses encounter and how policy might affect small business growth and hiring.
Gonzales spent an hour at the business, making pretzels and waiting on customers.
"I think we need to be safe. We need to be respectful of others, but we can't stop leading our lives," he said. "Small businesses, in particular, cannot go into shutdown mode. For small businesses, we can't go back. We have to continue moving forward."
NFIB State Director Annie Spilman said, "The Small Business Challenge gives our members the chance to talk to their representatives about the issues affecting their businesses. Our members want to know that their leaders understand the challenges facing small businesses and that they will fight for policies that help small businesses succeed."