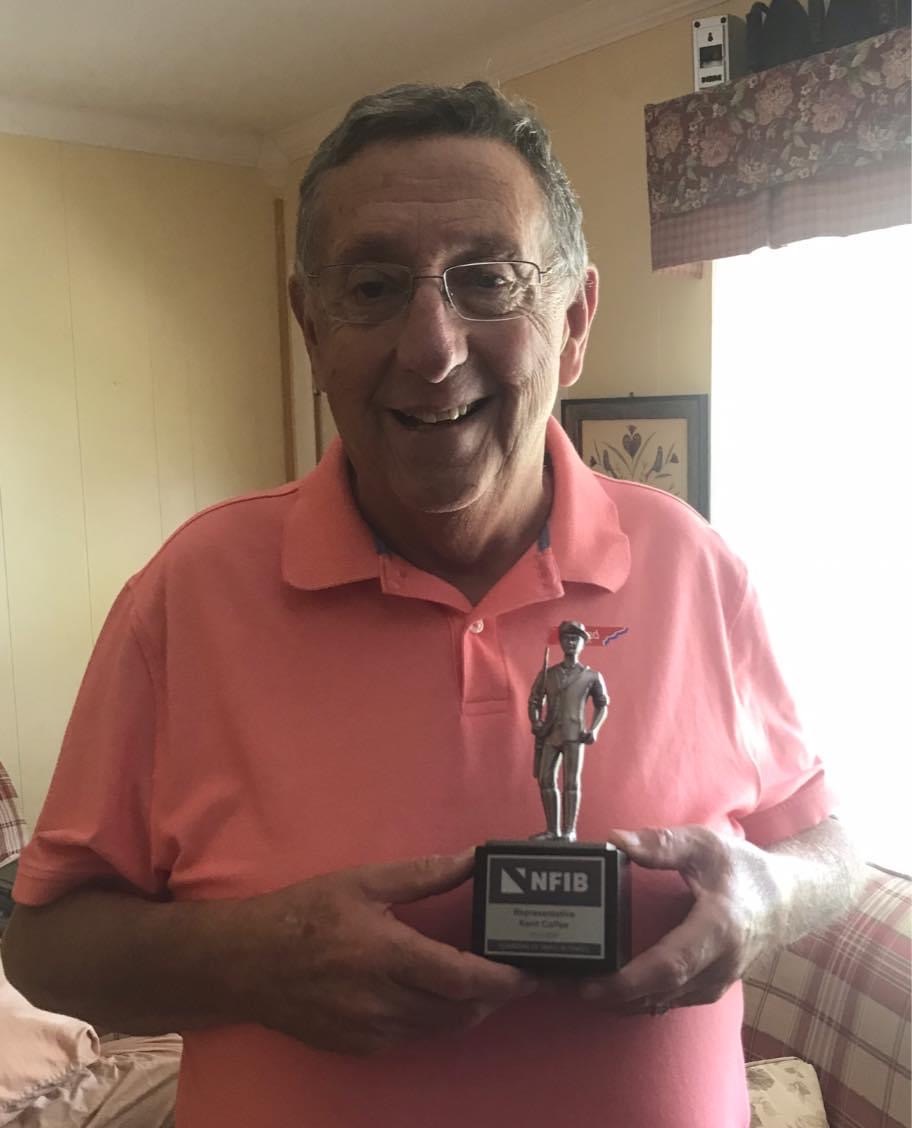 The Tennessee office of NFIB, the state's leading small business advocacy organization, today announced that state Rep. Kent Calfee has earned its Guardian of Small Business award.
The Guardian of Small Business award is the most prestigious honor that NFIB bestows on legislators in recognition of their efforts to support small business. The NFIB Tennessee Leadership Council, an advisory board comprised of NFIB members, voted to present the award to the legislator for his outstanding leadership on small-business issues.
"Kent Calfee is a tremendous supporter of small business with an exceptional voting record to back it up," NFIB State Director Jim Brown said. "Notably, he has been a staunch advocate for small business on the Commerce and Government Operations committees. He has a perfect NFIB voting record on House floor votes since 2017, and we're grateful for his outstanding leadership."
"I'm very honored to receive NFIB's Guardian of Small Business award," Calfee said. "Small businesses are the backbone of my district and critical drivers of our state economy. My efforts have been and will continue to be to ensure our small businesses operate on a level playing field and have the resources they need to succeed, especially during this challenging period."
Calfee, who lives in Kingston, represents parts of Roane and Loudon counties in House District 32.