The events focused on issues affecting Georgia's community banks and small businesses
NFIB partnered with Community Bankers Association of Georgia to host small business town halls in Augusta and Milledgeville.
The first meeting was held Aug. 4 at Fat Man's Mill Cafe in August.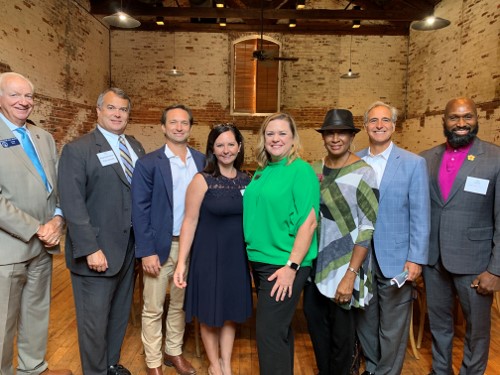 Sen. Max Burns, Rep. Rob Leverett, NFIB State Director Nathan Humphrey, NFIB Leadership Council Member, newly-elected county commissioner Alison Couch, CBA Chief of Staff Lori Godfrey, Rep. Gloria Frazier, and Brian Fiveash
The second event was held on Aug. 11 at an NFIB member business in Milledgeville.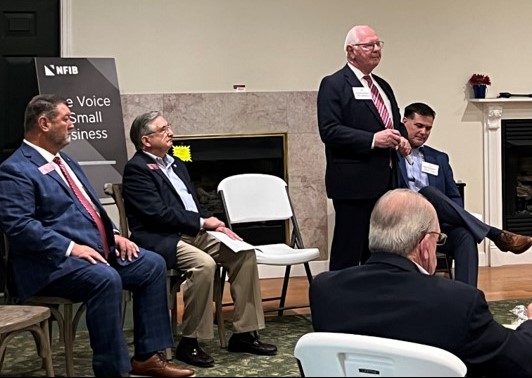 "The meetings allowed our members to speak directly with their elected leaders about the issues affecting their small businesses," NFIB State Director Nathan Humphrey said. "We're grateful to all of the legislators who took the time to sit with us and listen to our members' concerns."
If you're interested in hosting an NFIB event in your community, contact Grassroots Manager Hunter Loggins at [email protected].