Georgia Virtual Small Business Day
Join us at Georgia's Virtual Small Business Day, where the membership will gather virtually for one hour to help educate policymakers on the issues most important to their business. Now is the time to tell legislators the issues facing your business and what they should be doing to help Georgians. Don't miss your opportunity to be part of this important conversation in 2022!
DATE: Wednesday, March 16, 2022
TIME: 11:00 AM – 12:00 PM EST
RSVP: Please complete form to register
BONUS IN-PERSON EVENT
NFIB Leadership Council will be hosting an exclusive, member only event the following day, March 17, at the Capitol! This is an opportunity to meet directly with your elected officials and discuss your small business needs. Lunch will be provided. If you are interested in attending this event please send an email to Georgia Grassroots Manager, Hunter Loggins at [email protected]
Meeting Agenda 
State of Small Business in Georgia
Governor Brian Kemp

Local Employer Mandates
Senator John Albers

Session Update
Nathan Humphrey, NFIB Senior State Director

Session Update Discussion
Sen. John Kennedy and Rep. Bruce Williamson

Federal Update
Kevin Kuhlman, NFIB VP of Government Relations

Economic Development Resources
Allen Fox, Director of Small Business Outreach

Advocacy and Outreach
Hunter Loggins, NFIB Grassroots
Speakers
Governor Brian Kemp
Governor Brian Kemp was elected as Georgia's 83rd Governor, earning more votes than any gubernatorial candidate in state history. As Governor, Brian Kemp is fighting to make Georgia #1 for small business through regulatory reform. He will ensure that all parts of our state – including rural Georgia – have opportunities to grow and thrive. Kemp is fundamentally reforming state government, keeping our families safe, and always putting hardworking Georgians first. Governor Brain Kemp is a proud member of NFIB. 
Senator John Albers 
Senator John Albers, a Republican, represents the 56th District, which includes portions of Fulton and Cherokee County. He serves as Chairman of the Senate Public Safety Committee. Senator Albers also serves as Vice Chairman of the Senate Finance Committee, and as a member of the Senate Appropriations, Rules, Regulated Industries and Utilities, and the Veterans, Military and Homeland Security Committees.
Sen. John Kennedy
Senator John F. Kennedy w as first elected to the state Senate in 2014 to represent Crawford, Monroe, Peach and Upson counties as well as portions of Bibb and Houston counties. After serving as Governor Deal's Floor Leader in the Senate during his freshman term, his Republican colleagues elected Senator Kennedy to serve as Caucus Chairman for the Senate Majority during the 2017-2018 legislative term.
Rep. Bruce Williamson
Elected to the Georgia House of Representatives in 2010, Bruce serves as a member of the following committees: Banks & Banking; Energy, Utilities, & Telecommunications; Governmental Affairs; Insurance; Regulated Industries; Rules; and Ways & Means. He also serves as the Majority Caucus secretary and treasurer. Additionally, the Technology Association of Georgia recognized Bruce as the 2013 Technology Legislature of the Year. His legislative focus is business and job development, and he is passionate about recruiting new businesses to Walton County and the State of Georgia.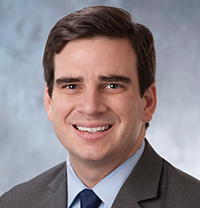 Kevin Kuhlman, NFIB VP Government Relations
Kevin Kuhlman is the Vice President of Government Relations at the National Federation of Independent Business (NFIB), and is responsible for managing NFIB's House of Representatives lobbying and advocacy team. Kevin focuses on healthcare and health insurance issues. Since 1986, NFIB members' top concern has been the rising cost of health insurance. Kevin also closely follows the regulatory process and comments on regulations that impact NFIB's membership. Prior to joining NFIB in 2011, Kevin handled healthcare, labor, education, and small business issues for Congressman Peter Roskam from Illinois. He started his career on Capitol Hill in 2006 as a support and research staff member for the Committee on Ways and Means.
Allen Fox, Director of Small Business Outreach
Allen Fox currently serves as the Director of Small Business Outreach at the Georgia Department of Economic Development. He previously served as the Director of Creative Industry Partnerships working with Georgia's thriving music, film and digital entertainment industries.
Sponsors