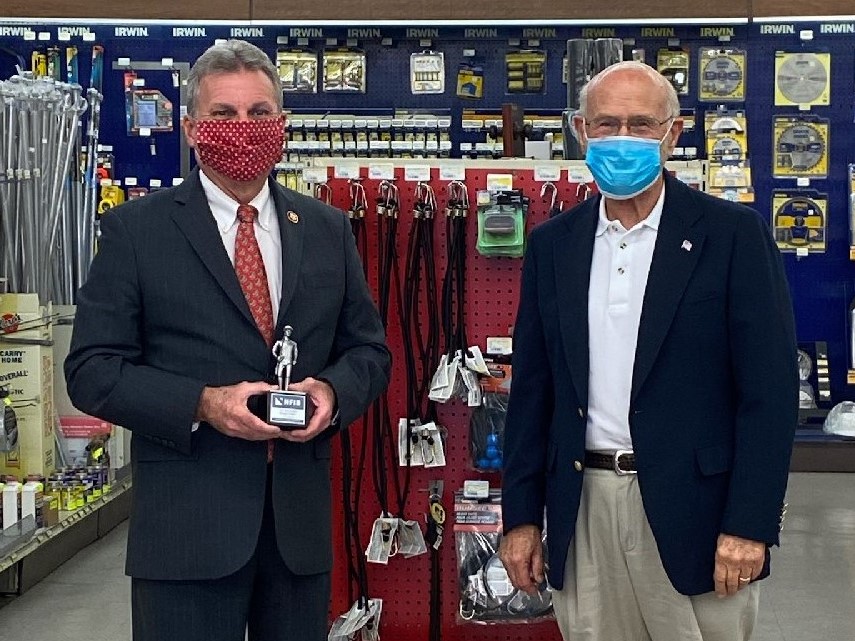 Congressman Buddy Carter has received the coveted NFIB Guardian of Small Business Award.
NFIB Georgia Leadership Council member Ray Gaster presented the award to Carter today at Gaster Lumber & Hardware, an NFIB member business in Savannah.
"Our policy positions are driven by our members, and we report NFIB Key Votes back to our membership," said Kevin Kuhlman, NFIB's vice president of Federal Government Relations. "We are proud to recognize the elected officials from the 116th Congress like Congressman Carter who earned this distinction by taking pro-small business votes supporting financial assistance programs and tax relief and opposing new regulations."
Find a complete list of the NFIB Guardian of Small Business Award recipients from the 116th Congress here.