Disapproval of Biden administration's vaccine and testing mandate welcomed
NFIB Montana today thanked Sen. Jon Tester for his helpful vote in passing Senate Joint Resolution 29 yesterday (December 8). The resolution disapproves of the Biden administration's vaccine and testing mandate. It passed 52 to 48 with Senator Tester's support.
"Senator Tester came through for Montana small businesses on this vote," said Ronda Wiggers, Montana state director for the National Federation of Independent Business (NFIB), the nation's largest small-business association. "Now, if he can help stop some of the small-business-harmful elements of the Build Back Better Act, he will have the long-lasting gratitude of Montana's Main Street, mom-and-pop enterprises."
Wiggers also thanked Sen. Steve Daines for his support of the resolution.
Prior to the vote, NFIB sent a letter to the entire U.S. Senate informing them that S. J. Res. 29 would be considered a Key Vote for the purposes of tallying their voting records for the entire 117th session of Congress. NFIB's voting records are nationally recognized as the national standard for determining who the true friends of small business are.
"America's small and independent business owners should have the freedom to decide for themselves whether they will or will not impose upon employees in their businesses, as a condition of employment, a requirement to undergo vaccination or testing," wrote Kevin Kuhlman, NFIB's vice president for federal government relations, in the letter. "This ETS is an unprecedented intrusion into the employee/employer relationship and will harm small businesses in the tight labor market that they currently are facing."
NFIB is also part of a legal challenge to OSHA's 'COVID-19 Vaccination and Testing; Emergency Temporary Standard.'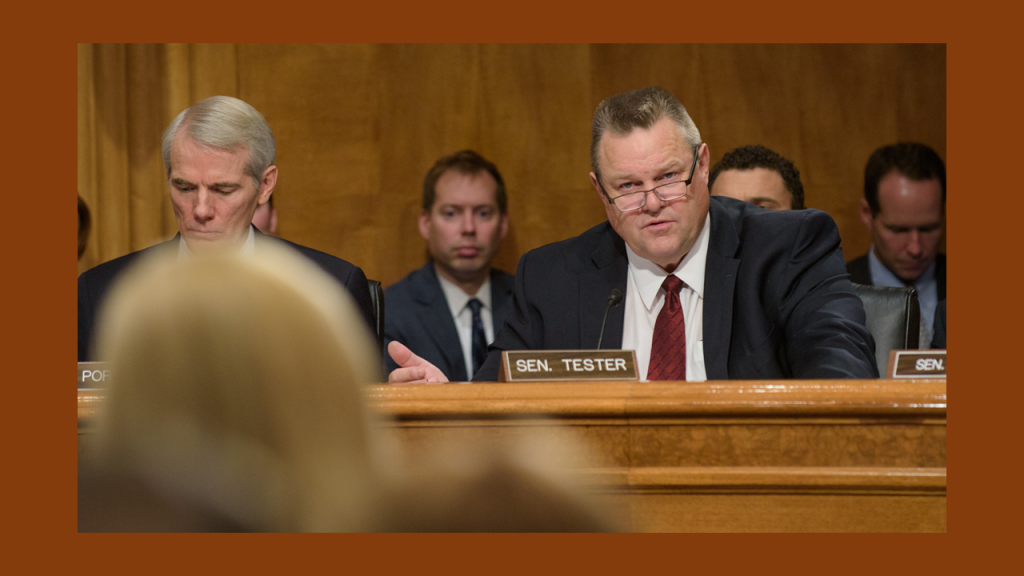 Photo courtesy of Senator Tester's webpage.