Holly Wade Explains How the Pandemic is Impacting North Dakota
Since the pandemic hit more than a year ago, NIFB has been tracking how small business owners are responding to the pandemic. See HERE for our 18th and latest survey, which found that 32% of our small business owners reported supply chain disruptions having a significant impact on their business, and over half reported that those disruptions are having a worse impact on their business than it was three months ago. About another half of our small business owners are receiving fewer job applications for their open positions than they did one month ago.
On August 4th, NFIB filled the room in downtown Bismarck with small business owners concerned about how the pandemic is affecting their lives. Holly Wade, NFIB's Executive Director of our Research Center, spoke to a crowded room.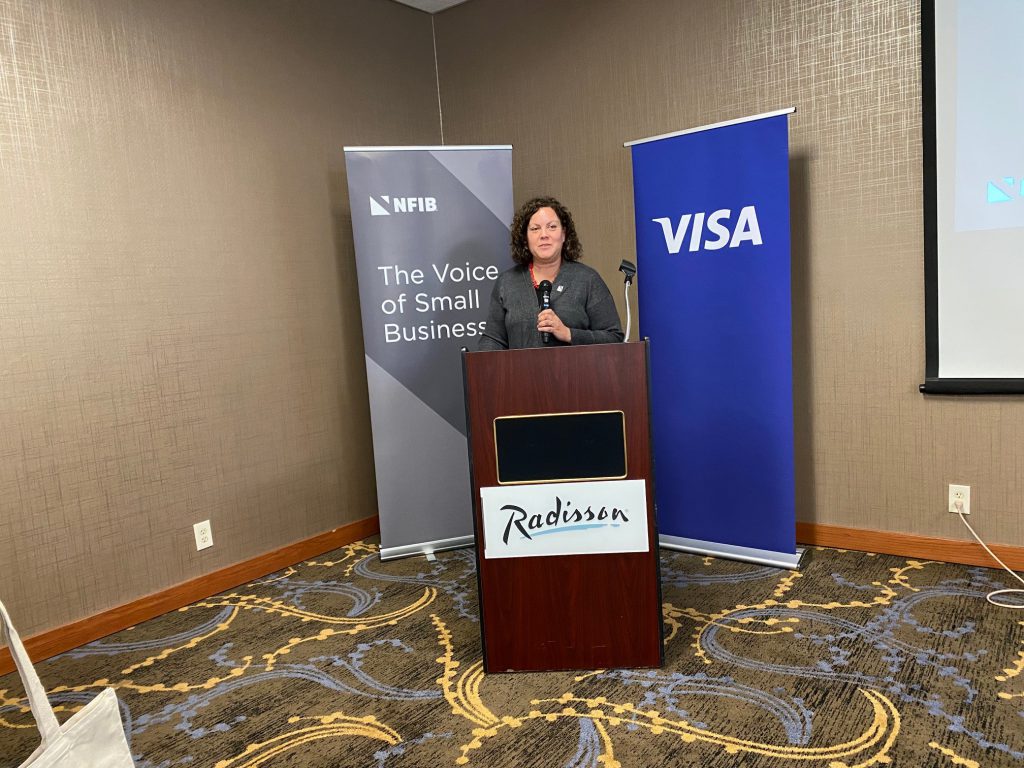 "Overall, the small business economy has improved since the beginning of the pandemic, but owners are facing two major headwinds. One is the labor shortage and the other is supply chain disruptions, and so both of those are particularly difficult for small business owners right now."
"The supply chain disruptions, they are impacting significantly or moderately about two-thirds of small firms that we survey every month. It's over all products, whether it's food inventory or lumber…for those that are experiencing these disruptions, they aren't expecting the disruptions to ease up any time soon."
Also, on hand to contribute to the conversation was NFIB's State Director in North Dakota, Alison Ritter. Ritter took questions from the crowd about how the state's economy can rebound from COVID.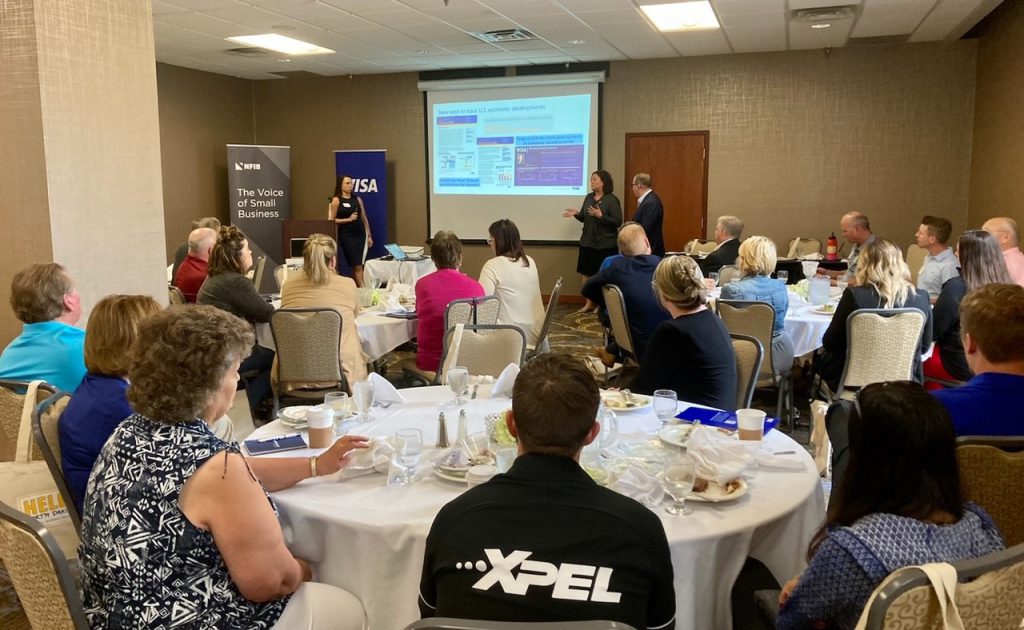 "Here in the Midwest, we think we can put our heads down and work our way out of the COVID mess. The last year has proved us wrong. The next thing that we can do right now is to keep paying our employees and look towards the future. North Dakota is a resilient state. We can come out of this pandemic thanks to the support of our small business owners and their commitment to provide jobs to North Dakotans."