Five Legislative Principles Help Ensure Missouri Small Businesses Have Necessary Resources for Recovery
As small businesses continue efforts to re-open and Congress and the Administration prepare the next phase of legislation, The National Federation of Independent Business (NFIB), the nation's leading small business advocacy organization, issued a plan, "NFIB Legislative Principles for Phase Four Small Business Relief," today. The Phase Four plan lays out five legislative principles to help ensure that America's small businesses continue to have the resources they need to move forward during this recovery.
"While Missouri has made great strides to re-open its economy, what's clear is that small business owners across the state are still not out of the woods," said Brad Jones, NFIB State Director in Missouri. "The PPP has been extremely helpful for many small business owners, but it's not enough. This phase 4 plan will allow small business to get back on its feet and stay open during this crisis. Missouri's economy depends on its hard working and job creating small business owners to make it through this crisis."
In Branson, Gail Myer is concerned about a frivolous lawsuit related to coronavirus brought by a rogue attorney looking to make a quick buck. Myer's family owns six hotels in the Branson area and have implemented strict safety protocols for both his customers and team members. His business level is just half of what it was last summer. The COVID-19 pandemic has shaken the travel industry to its very core. His team members wear PPE, there are sanitation stations set up throughout all his hotels and his staff practices social distancing with his customers. However, even with every CDC recommendation in place, Myer knows he could be targeted by frivolous coronavirus related lawsuits.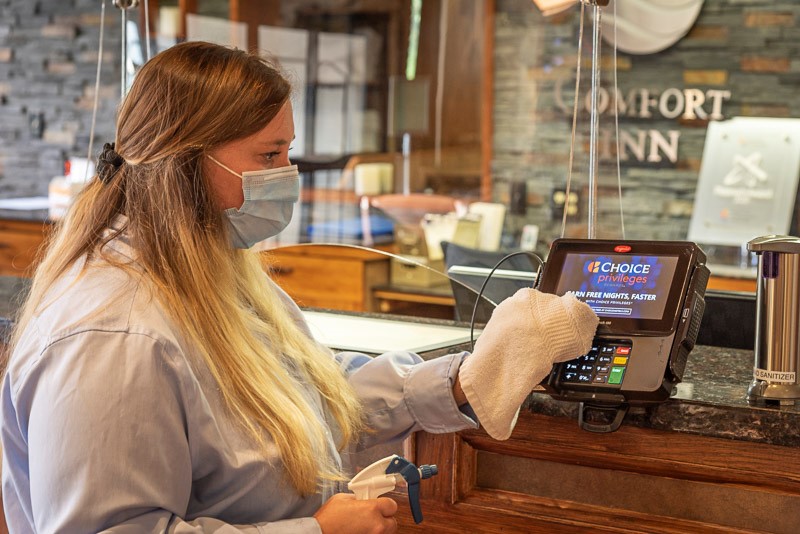 One of Myer's team members sanitizing at his Branson hotel.
Myer is following every CDC reccomendation to keep his team members and customers safe from the COVID-19 pandemic.
"Statistically speaking, our customers are going to be safe when they stay at my hotels. I am confident that I can keep all my employees and customers safe based on current science. However, in situations like this, it has become all too common place for attorneys to take advantage of small business through frivolous lawsuits. Even though they can't prove their client can't prove their client got COVID 19 at my business, they can still threaten to sue, then say if you pay me $5,000 I can make this all go away. We have enough business-related issues to deal with right now, the last thing we need is a frivolous lawsuit hanging over my head," said Myer.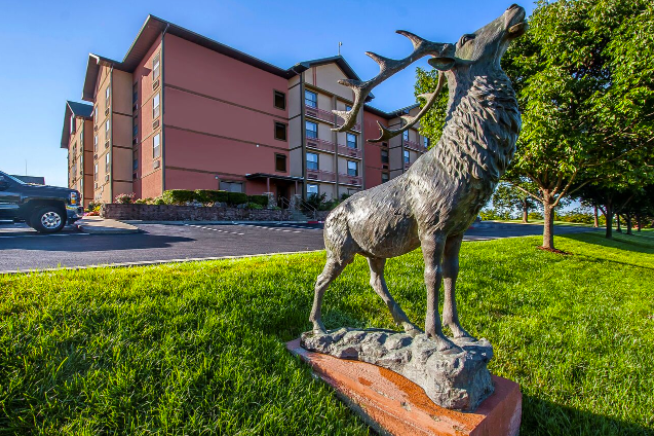 The Best Western Music Capitol in is one of Myer's six hotels.
Myer secured money through the PPP and is grateful to have some help it provides his operation. However, the travel industry has been 3 times more negatively affected than any other industry in the country and he says another round of PPP would go a long way to make sure out industry can survive this pandemic. Myer says Congress should be focused on those hard-hit industries – including restaurants, entertainment, attractions, and the motor coach business – when they look towards the future.
"I don't see business getting back to normal until we have a vaccine or a treatment and could be months down the road. The PPP forgiveness application process is complicated and I have to pay back my EIDL loan. Congress needs to do more for small businesses who have been hit hard by this crisis. People have to be comfortable traveling before I can get back to normal and right now that is not the case."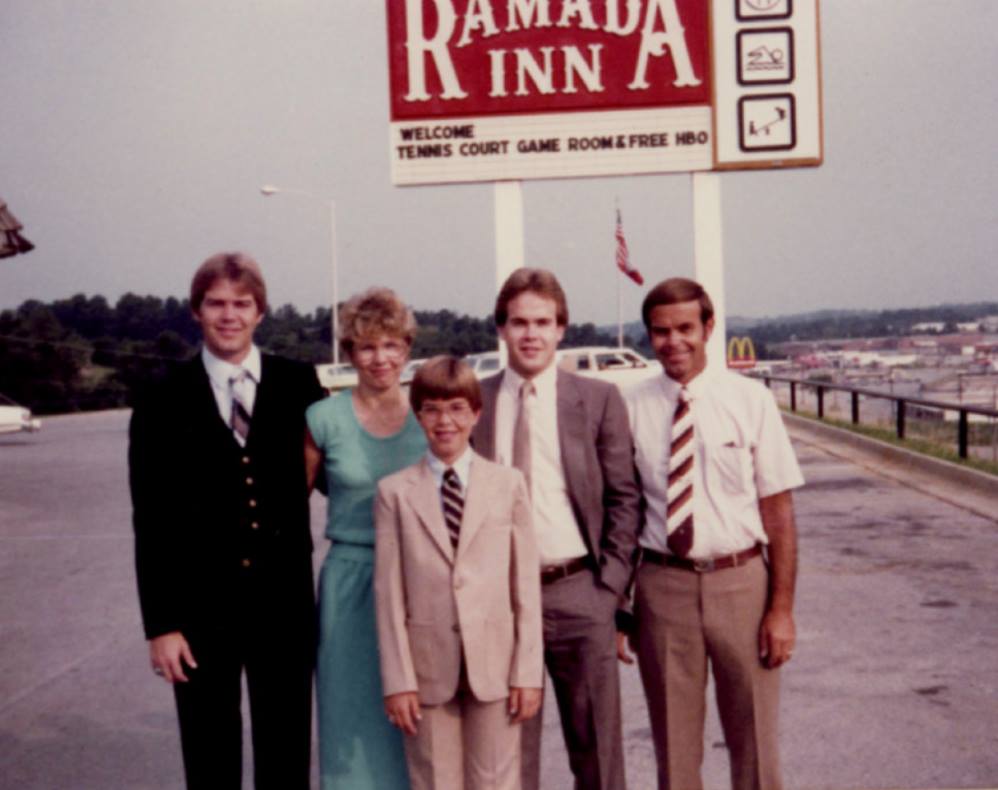 The Myer family has been in the hotel business in Branson for more than 50 years.
NFIB previously issued a 10-point plan in April as small businesses across the country faced unprecedented shutdowns due to the COVID-19 pandemic. Many of the elements included in that plan were incorporated into subsequent legislation.
The Phase Four plan NFIB issued today includes recommendations that will help our country's smallest businesses, including expanding financial assistance, creating strong liability protections, reforming unemployment insurance, and streamlining relief:
Financial Assistance: Target near-term and longer-term financial assistance programs for the smaller businesses with continuing financial needs.
Liability Protections: Create strong liability protections that enable small businesses to reopen safely and smartly without the fear of devastating lawsuits.
Tax Relief: Provide tax relief for small businesses so they can recover faster, keep and hire employees, and bolster their communities.
Unemployment Insurance Reform: Reform unemployment insurance so small businesses can quickly fill open positions and get the economy growing again.
Regulatory Relief: Streamline PPP forgiveness and protect small businesses from additional regulatory requirements or expanding existing mandates.
The plan can be found here.
NFIB continues to survey members throughout the COVID-19 pandemic and recovery. The latest findings can be found here.