Johnson County Small Business Owner Struggle to Find Qualified Labor
The small business labor market continues to make improvements in September despite continued state and federal employment regulations related to COVID-19. According to NFIB's monthly jobs report, 10% of owners reported increasing employment an average of 3.2 workers per firm and 16% reported reducing employment an average of 2.0 workers per firm (seasonally adjusted).
"More Indiana small business owners are hiring this month, despite the fact that we are very much still in the middle of this pandemic," said NFIB State Director in Indiana, Barbara Quandt. "More good news: last week, we entered Stage 5 of the governor's reopening plan. Small business owners in Indiana are doing the right thing: taking every possible step to keep their employees and customers safe. Thank goodness we are starting to see jobs come back as Hoosier businesses increase their operations."
While many Americans are receiving unemployment benefits, small businesses are having trouble matching workers with available jobs. Thirty percent of owners reported few qualified applicants for their open positions and 20% reported none.
Fifty-six percent of owners reported hiring or trying to hire in September, up four points from the previous month. Of those trying to hire, 89% reported few or no "qualified" applicants for the positions they were trying to fill. Sixty percent of construction firms reported few or no qualified applicants and 30% cited the shortage of qualified labor as their top business problem.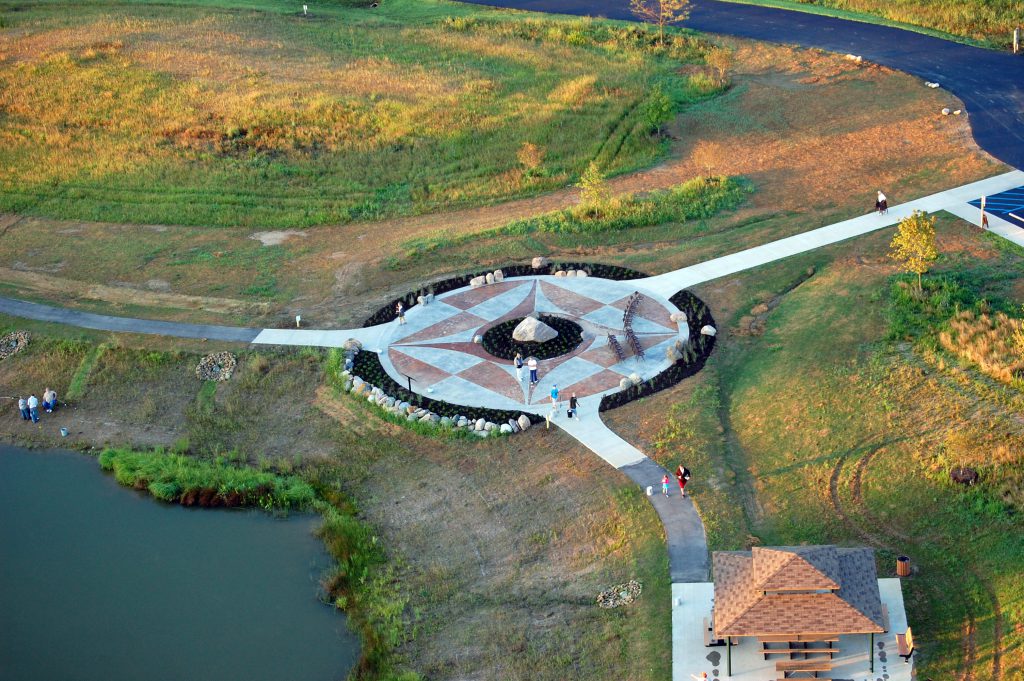 An example of some of the work done by Tony Biasi's small business, Scenic Construction Services.
In Johnson County Indiana, Tony Biasi was hoping that something positive could happen as a result of the coronavirus pandemic.  One of the biggest challenges Biasi faces as the owner of a sight development and construction small business is finding qualified workers.
"It's a challenge finding people who are willing to get their hands dirty.  With the aid of modern equipment, construction work is not as strenuous as it once was, but despite that I have had people not return from lunch on their first day.  To add to this challenge, we have a drug-free workplace, and that makes it difficult to recruit and find people who can pass a drug test." 
Biasi's small business, Scenic Construction Services, constructs city parks, builds trails, small pedestrian bridges, restores streambanks, and performs various infrastructure repairs. Since most of his work is for municipalities and the state, he did okay when the coronavirus pandemic hit. That's because his projects were already funded with city and state money from past years. Biasi thought that he might be able to find Hoosiers who had been laid off from other industries and he could convince them to work in the construction field.
"No! The labor pool has not improved, and I hear the same story from other business owners in our industry. I am hoping attitudes will change and that young people will begin to realize that the construction industry offers many opportunities and can be a rewarding career," said Biasi.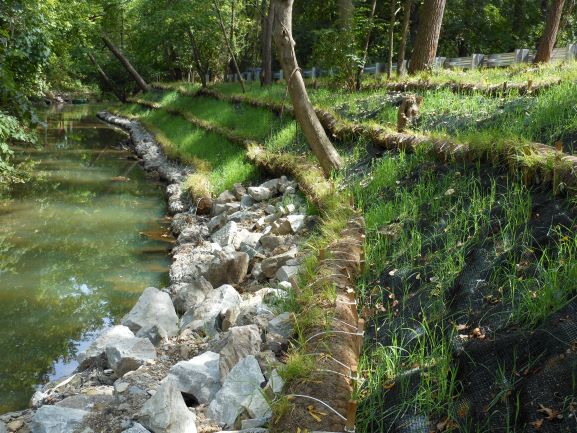 Another example of work by Biasi's construction company.
A net 23% (seasonally adjusted) of owners plan to create new jobs in the next three months, up 2 points from the August report and 22 points above April's report. However, 36% (seasonally adjusted) of all owners reported job opening that they could not fill in the current period, up 3 points.
Thirty-two percent of owners have openings for skilled workers and 16% have openings for unskilled labor, both historically high readings.
A net 23% reported raising compensation, up 5 points from August. A net 16% plan to raise compensation in the coming months, up 2 points. Nine percent of owners cited labor costs as their top business problem.