For the legislative and political week of October 5-9
Welcome to the October 5 edition of the NFIB California Main Street Minute from your small-business advocacy team in Sacramento.
A new Legislature meets December 7 for organizing purposes and starts its 2021-2022 session Jan. 4, 2021. The deadline for Gov. Gavin Newsom to sign or veto bills passed September 30.
NFIB California looked back on the 2020 half of the prior session and highlighted seven bills most impactful for small business, which were put under the categories of Good, Bad & Ugly.
Another Highly Active Media Week
The Citizens Journal, the online news site for Ventura County, ran NFIB's news release – in its entirety — announcing NFIB California's latest podcast and on the same day, also republished our news release on NFIB's poll showing nearly 90% of small business owners opposed to Prop. 21, which would expand rent control.
The Northern California Record wanted NFIB's take on the signing of Senate Bill 1159 into law, which creates a rebuttable presumption that workers became infected with COVID 19 on the job, for a September 28 story, and for a September 29 story, it profiled NFIB's disappointment in the governor's signing of Senate Bill 1383 into law, great expanding leave time.
Associated Press used a quote in an NFIB California news release for an October 3 national story on Andrew Yang's role in the Proposition 24 ballot initiative.
Now, on to Election Day!
Click here for a list of legislative candidates endorsed by NFIB CA PAC.
Click here for the ballot initiatives endorsed or opposed by NFIB CA PAC.
Click here for NFIB's Voter Guide, which has the Congressional candidates endorsed by the NFIB FED PAC.
Nationally
NFIB has a one-click feature to send your U.S. House Representative and U.S. Senator an email asking them to support another round of financial assistance for small businesses. "More than 1 in 5 small businesses won't survive another six months under current economic conditions and nearly half of small business owners anticipate needing additional financial assistance in the next year."
Did you miss last Wednesday's webinar on "How to Complete a PPP Forgiveness Application"? You can watch it here.
Next Main Street Minute, October 12.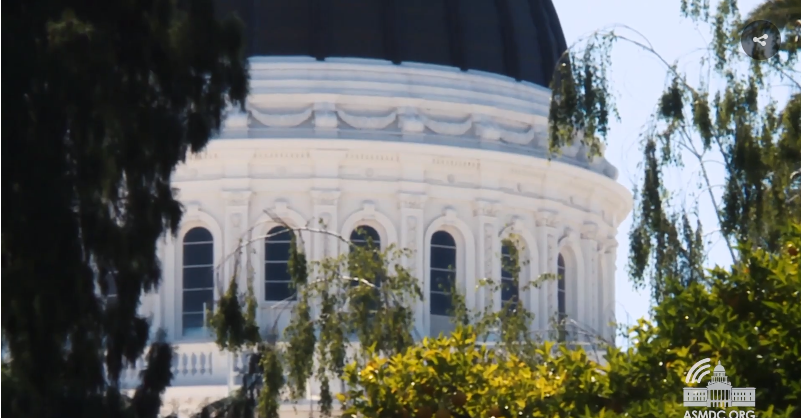 ###