For the legislative and political week September 14-18.
Welcome to the September 14 issue of the NFIB California Main Street Minute from your small-business-advocacy team in Sacramento.
The trickle of bill signings continued last week, including a couple of new laws beneficial for small business. Assembly Bill 1557 aligns the state's tax code to the federal government's on the CARES Act, which will save small business some money and headaches. The other measure, Senate Bill 1447, provides tax credits to small-business owners who rehire.
Gov. Gavin Newsom has until September 30 to act on legislation sent to him.
Small businesses are bracing for his expected signature on Senate Bill 1383, which would make it illegal to deny an employee up to 12 workweeks of unpaid leave. Furthermore, the job the employee is taking leave from would have to be held for him or her upon his or her return. And, the bill lowers the threshold of compliance to all businesses with five or more employees.
No one should be fooled that making SB 1383's amendments to the California Family Rights Act unpaid is easy for small businesses to cope with. The costs are manifest, such as finding replacement employees who would be more expensive and have no loyalty to the job because they know it's for a short time, and the paperwork requirements of administering, obtaining medical information, and documenting the leave-taker. And, of course, the litigation costs if the slightest mistake is made on any of the forms. In its lobbying against the bill, NFIB has also pointed out that 73% of small business owners already offer leave time for any and tailored to the individual need of the employee. Still, there's too much politically at stake for the governor not to sign the measure.
On Friday, September 11, the governor announced his support for Proposition 15, which would radically alter the 40 years of property tax protections established by Proposition 13.
Nationally
Prospects dimmed substantially for a second round of PPP funding and liability protection before Election Day when the Senate failed to break a Democrat filibuster on the Delivering Immediate Relief to America's Families, Schools, and Small Businesses Act. Republican Sen. Rand Paul also voted against invoking cloture, a procedure to end debate and get on with the vote. The cloture vote, which NFIB supported and has made a Key Vote, fell short of the 60 votes needed, 52-47. You can read NFIB's letter of support for cloture here.
NFIB California Main Street Minutes are published every Monday on the NFIB California webpage. Two additional updates are published the first and third Thursday of each month for inclusion in the bi-monthly newsletters to the membership. Next California Main Street Minute is September 21.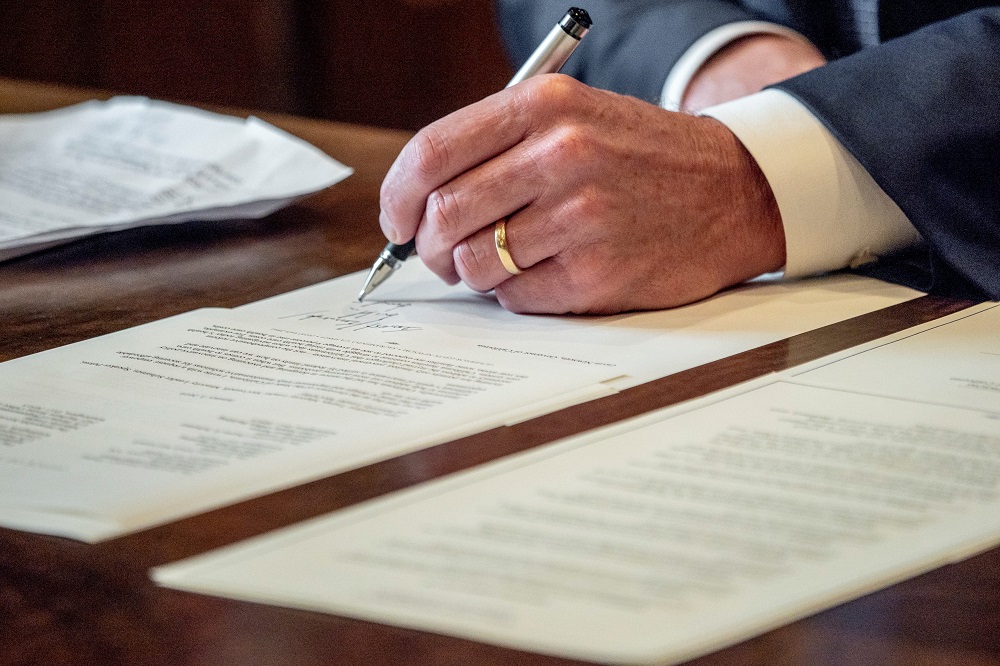 Photo courtesy of Gov. Gavin Newsom's website.