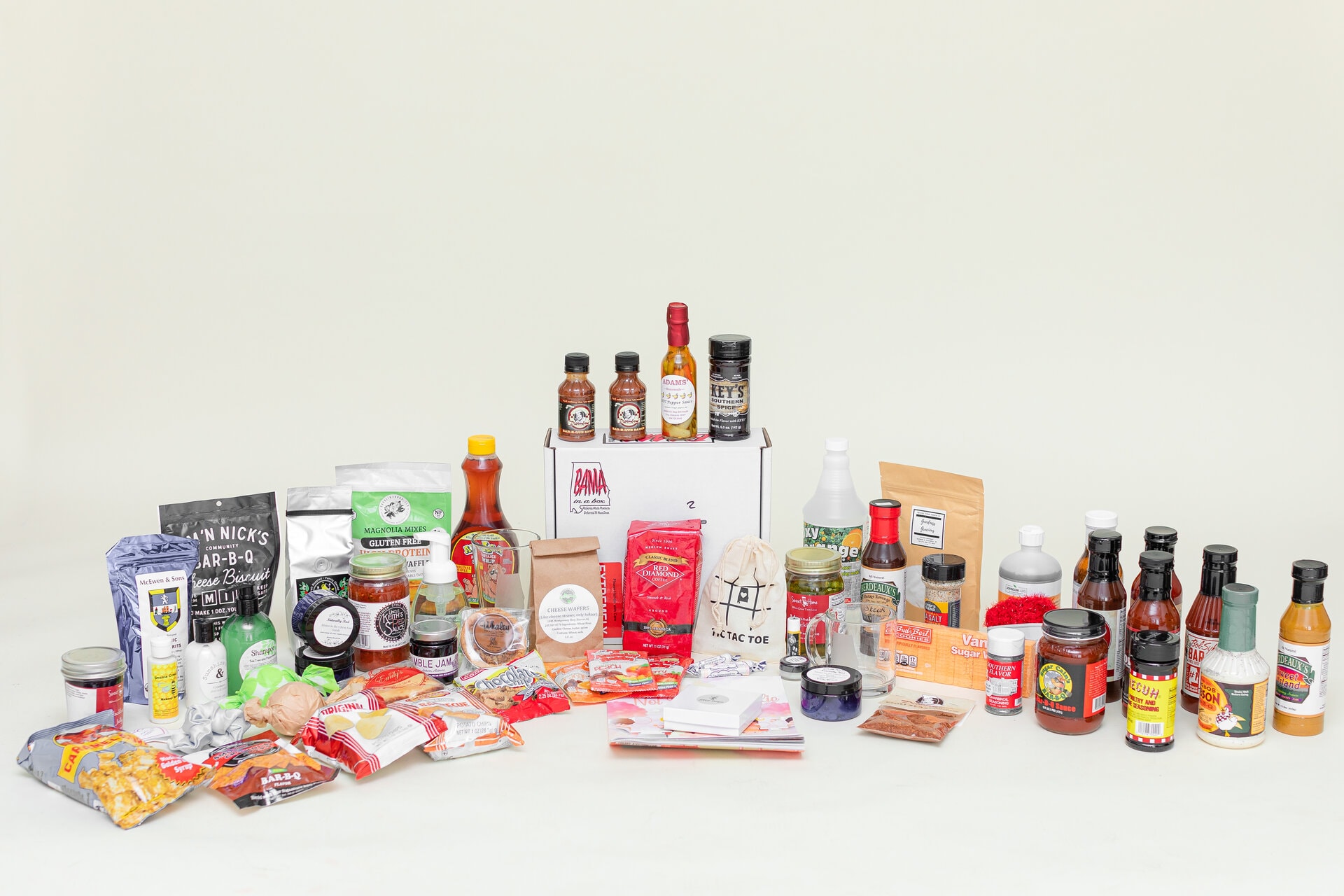 Angi Horn, founder and owner
Bama in a Box LLC
101 E Church Street, Troy, AL  36081
BamainaBox.com 
E-commerce business focusing on increasing brand awareness and consumer purchases of Alabama made products
Two employees
Tell us about your business. Every Bama in a Box includes 7 different products that represent 7 times the American Dream has come true. NFIB makes it easier for entrepreneurs to achieve their business dreams and to keep those businesses open against all odds.
How long has your company been a member of NFIB? Approximately one year.
Why did you join NFIB? Bama in a Box was founded in June 2020 in Troy, Alabama to help Alabama businesses get exposure for their products and to help consumers who wanted to support local businesses and to keep their money in the local economy. This was critical in the face of pandemic regulations that were forcing many businesses to lay off employees and close their doors. Our goal at Bama in a Box is to provide cost-effective ways for Alabama consumers to sample more than 500 products that are made right here in Alabama. NFIB is the perfect fit for us as we share the common goal of helping independent businesses thrive.
What state and federal issues are most important to your business, and what has NFIB done to help you address them? Small businesses truly drive the economy in Alabama and across the country but we do not always have the resources that larger corporations have to be heard by local and state officials. NFIB provides the resources to small businesses like Bama in a Box and to the businesses with products in our boxes to ensure that we are heard and that our interests are represented.