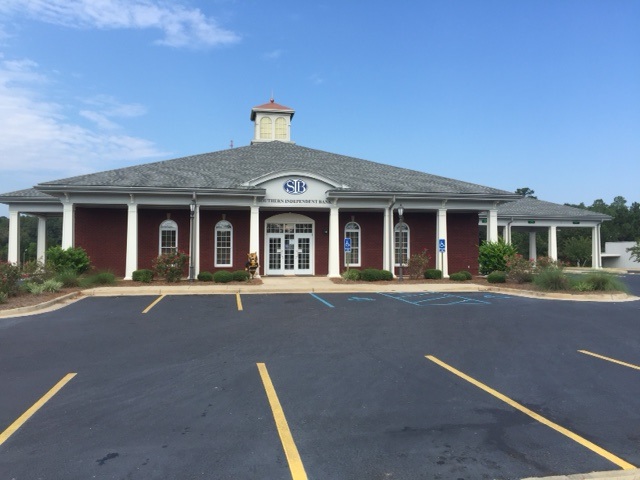 Southern Independent Bank
Opp, with locations in Andalusia and Florala
Founded in 2006
43 employees
NFIB spoke with Senior Vice President Brett Ballard about the NFIB member business.
What is Southern Independent Bank?
Southern Independent Bank (SIB) is a true community bank. We have in excess of 400 stockholders, and when we opened in December 2006, over 85% of them were from Covington County or one of our contiguous counties. We have embraced the finest traditions of community banking to provide a full array of accounts, loans, and financial services; and pledge to deliver each with impeccable service reflecting our commitment to our customers.
What is the independent bank's greatest strength?
The ability to make quick, local decisions, and treat people with respect. We feel like have capitalized on those strengths, by hiring the right people, and putting the proper policies and procedures in place.
What would people be surprised to learn about the bank?
The impact community banks have on their communities, especially in rural areas.  The connection between small businesses and community banks is also something I do not believe most people are aware of.
What state or federal issues are you tracking? Are there any bills that would have a big impact on your business and your industry?
We have many! The continued push to centralize banking is, of course, a huge concern. Tax laws currently being discussed would have a negative effect on our industry, but, in general, regulatory compliance. Specifically, there is a push to eliminate overdraft fees. Banks would then choose to discontinue paying overdrafts, putting a burden on the merchants accepting the payment.  The big banks are already discussing eliminating this service.
How did you first learn about NFIB, and why was it important for Southern Independent Bank to become a member?
My grandfather was a member through our parts store, probably dating back to the '70s. (Southern Independent Bank became a member) because of my long affiliation (with NFIB) through my family (business) and knowing how important NFIB is for small business. Keep doing what you're doing!