NFIB's Iowa State Director Matt Everson encourages Iowans to shop small every day of the year.
For nearly a decade, Small Business Saturday has helped small business owners compete with national chains and online retailers. Small Business Saturday has helped grow the small business movement, boosting not only holiday shopping but also year-round support. This year, Small Business Saturday is November 30th.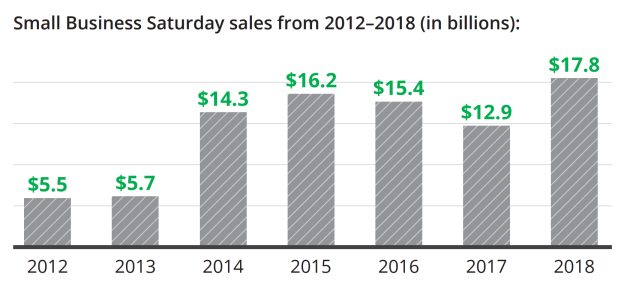 By the numbers: It's estimated that Small Business Saturday has generated a total of $103 billion since the event began in 2010. In 2018, an NFIB survey found that Small Business Saturday generated a record-high $17.8 billion in sales from 104 million consumers. And 96 percent of consumers who shopped on Small Business Saturday said it made them want to shop small year-round.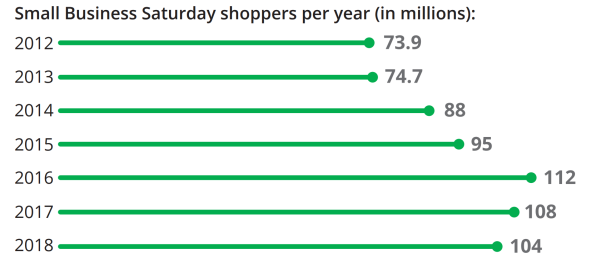 This year, Small Business Saturday is expected to be even greater. The National Retail Federation forecasts holiday retail sales will increase between 3.8 and 4.2 percent over last year. Nationwide, shoppers are expected to spend as much as $730 billion at small businesses across the country.
The reason why: A strong economy and recent tax cuts. NFIB's October Small Business Economic Trend report showed a strong reading: the Optimism Index rose 0.6 points to 102.4, historically a very solid reading. Job creation rose from September with small business owners continued to hire and create jobs.
Recent federal tax cuts spearheaded by President Trump mean small business owners have more money to hire new workers and give raises – giving consumers more money to spend. Those are benefits that create more revenue for communities and keep the economy humming along.
A recent NFIB survey found that job creation among small business broke the 45-year record in February with a net addition of 0.52 workers per firm. The previous record was in May 1998 at 0.51 workers per firm. Small businesses create two out of three net new jobs in the private sector, and about half of America's workforce either works for or owns a small business.
Trickle down affect: The entrepreneurs behind the counter give your community its character. They sponsor local football teams and put ads in local church fliers. They give back.
"It's important to shop small because you're not only helping that small business—you're helping the community the business is in," says Matt Everson, NFIB's Iowa State Director. "When more people shop their local bakery, dog groomer, and shoe shop, we all see the benefits. There's no better way to return that support than investing your holiday shopping dollars in the continued success of small businesses."