Gains in optimism from earlier in the summer reversed in July
NFIB's monthly Small Business Economic Trends (SBET) report found that the gains in small business optimism from earlier in the summer were reversed in July, as the NFIB Small Business Optimism Index decreased 2.8 points to 99.7.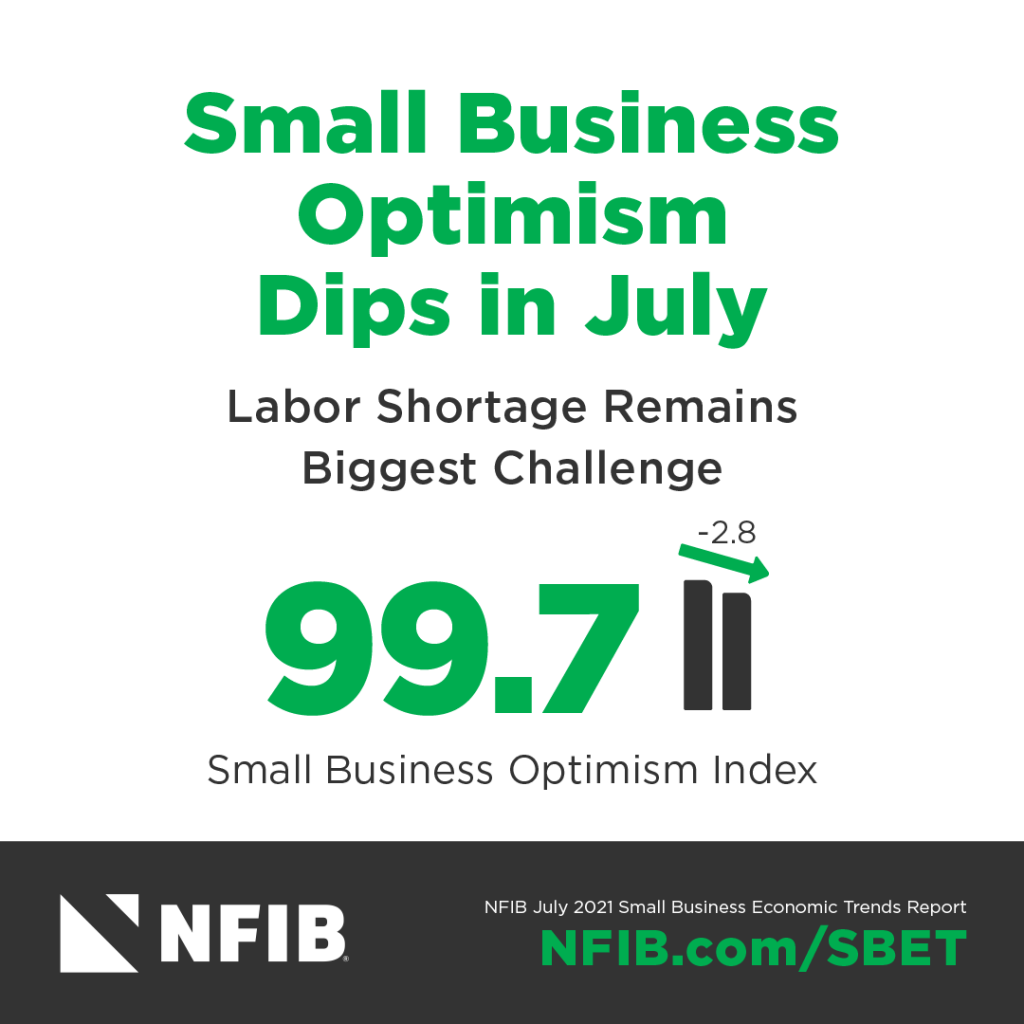 "Small business owners are losing confidence in the strength of the economy and expect business conditions to worsen," said NFIB Chief Economist Bill Dunkelberg. "As owners look for qualified workers, they are also reporting that supply chain disruptions are having an impact on their businesses. Ultimately, owners could sell more if they could acquire more supplies and inventories from their supply chains." 
Six of ten Optimism Index components declined, three improved and the last remained unchanged. The NFIB Uncertainty Index also steeply declined by 7 points to 76, as owners are now more confident in what the near future will hold.  
The number of owners expecting better sales over the next three months went from a net positive 7% in June to a net negative 4% in July – an 11-point drop.  Expectations for better business conditions over the next six months decreased by 8 points, down to a net negative 20%. Earnings trends over the past three months also decreased 8 points to a net negative 13%.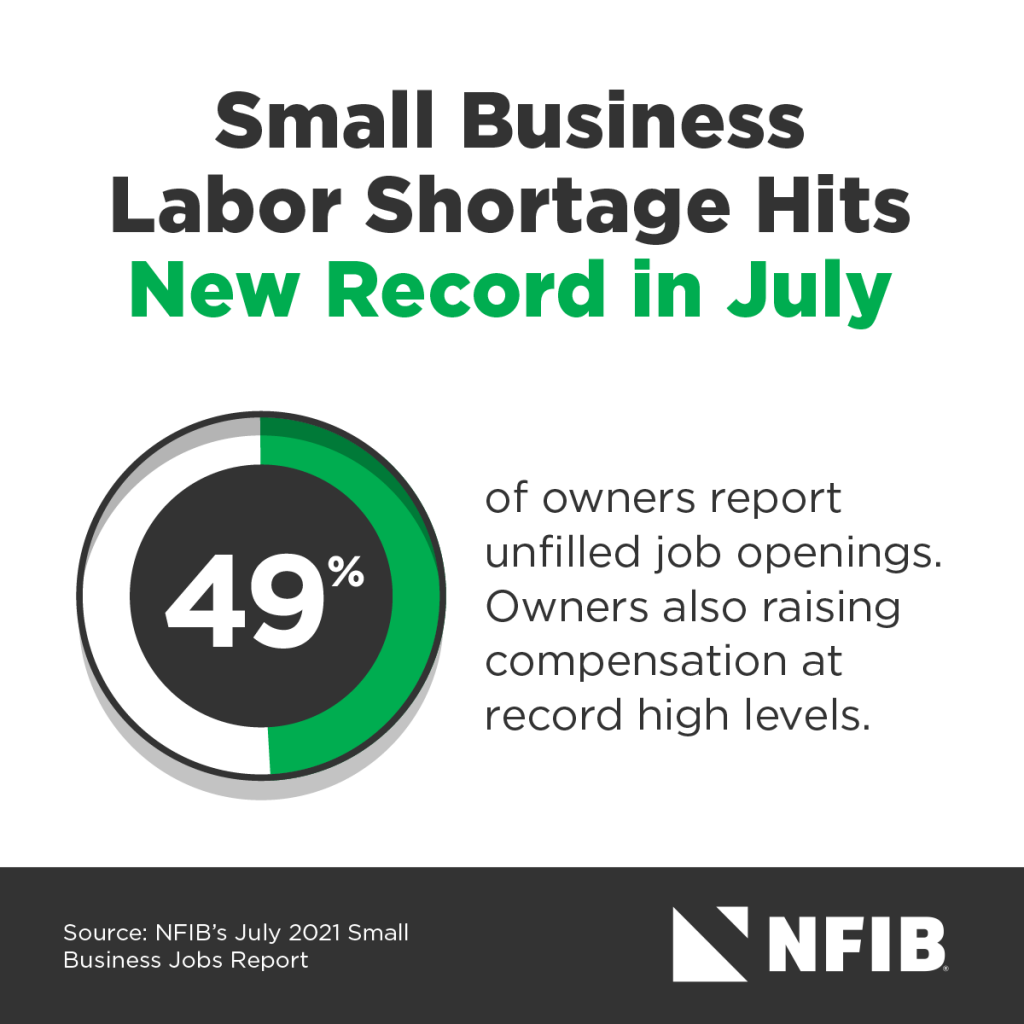 A record-high number of owners reported that their current inventory stocks are "too low":  a net of 12%. Over 30% of owners reported that supply chain disruptions have had a significant impact on their business as well. 
Another unfortunate record was also set in July: the number of owners who report job openings that could not be filled. Forty-nine percent of owners report unfilled positions, the highest number ever recorded since NFIB began surveying owners 48 years ago. This record has already been broken multiple times in 2021, but the number fell from 48% in May to 46% in June. 
The main cause of these unfilled positions is a lack of qualified applicants. As they work to fill these open positions, 38% percent of owners reported a raise in compensation in July, just one point below June's record-high reading of 39%. 
Owners similarly continue to create new positions at extremely high rates, with 27% planning to create new jobs in the next three months – down one point from June's record-high reading. 
The drop in small business optimism is troubling after positive signs earlier in the summer. Economic disruption from the COVID-19 pandemic seems likely to continue into 2022 at this rate. You can read the full SBET report here. 
If you're a small business owner struggling to recover, hire, fully reopen or thrive, now is the time to tell Congress not to break the fragile economic recovery by piling on new tax increases and mandates. Learn more and take action here.