In a TV interview today on Bloomberg Markets, NFIB President Brad Close discusses the additional targeted Paycheck Protection Program (PPP) funding, crucial PPP program fixes, and more in a COVID-19 recovery bill being considered in Congress this week.
Watch the video on Bloomberg TV: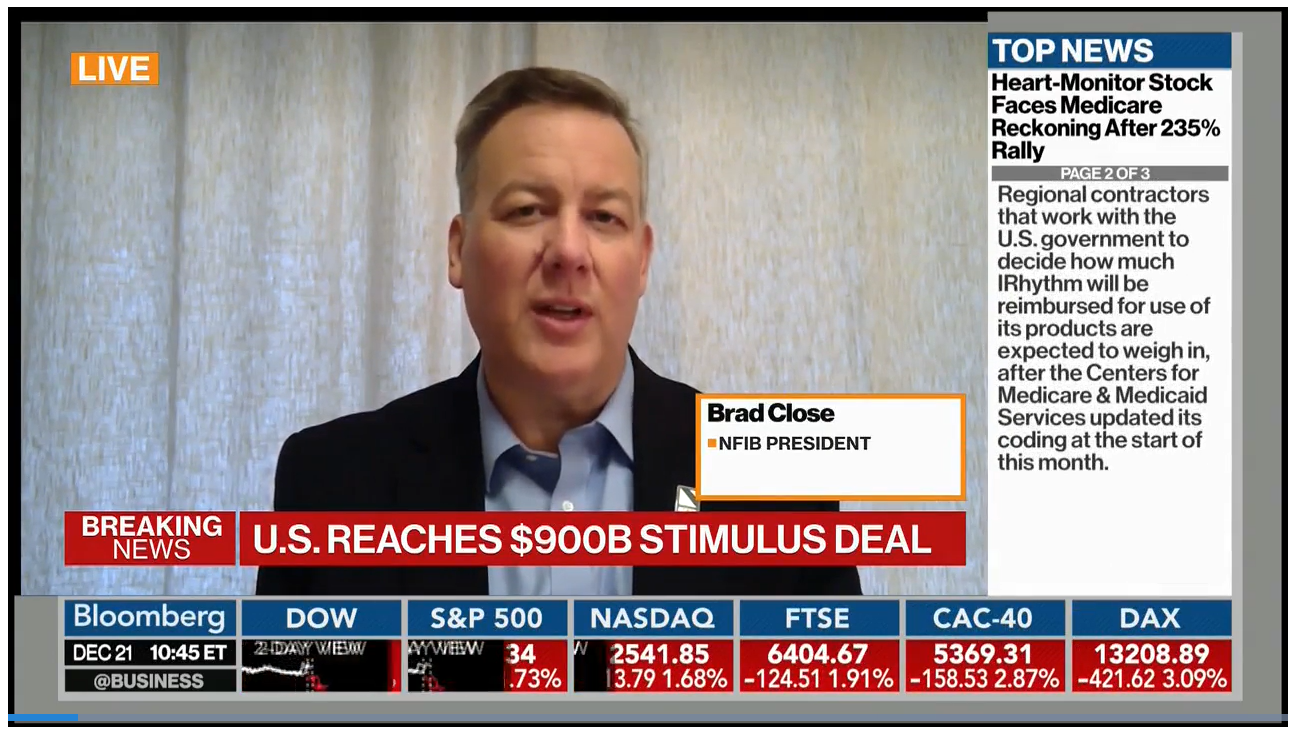 This will help those small businesses that are really struggling, trying to keep their employees on the payroll… For those that are really hurting, getting a second bite at a Paycheck Protection Program loan, that's really important; and getting an easy loan forgiveness process for those small businesses, as almost all of them have used up their loans already… Another crucial [provision] that was a fight to the very last minute was getting tax deductibility for small businesses. As they make it through this winter, the last thing they want to see is a massive tax bill in April that just puts them under."
Brad Close, President NFIB
Learn more about NFIB's tireless fight this year to secure the relief and resources that America's small businesses deserve.
Read more about the COVID-19 recovery priorities NFIB and active small business owners have been advocating for.